7 ways to improve your website conversion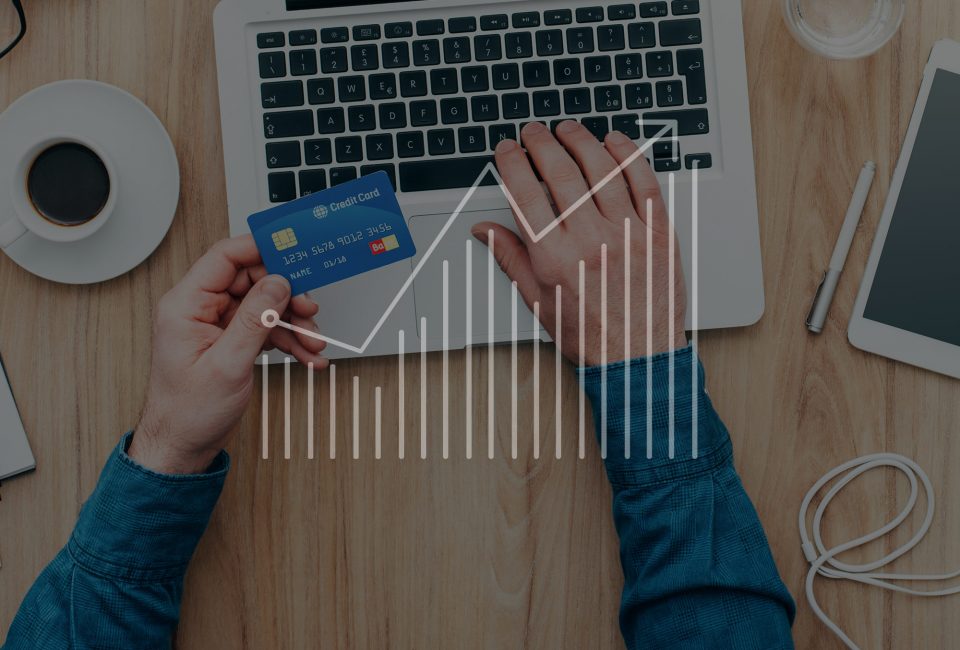 When building and optimising a website quite often we find clients get too absorbed in trying to increase traffic to their website. More traffic going to your website is great, however, if those visitors don't convert, this is of no use to you.
Conversion can come in many forms depending on the purpose of your website. It could be a successful sale, an email opt-in or even an initial enquiry. We've put together our top quick wins to help you improve your website conversion.
1) Review your homepage layout
Unless you expect your customer to access your website through specific landing page, the homepage is where they arrive first and your opportunity to start their customer journey, leading them to ultimately converting.
The most important space on your homepage is the top as this will be the first thing your visitors see. At this point, you need to make sure your audience know what it is you do and reassure them that they are in the right place for what they're looking for. Keep text relevant and concise. Images should be of good quality and optimised for web.
Further down the page, news/blog integration shows your website is kept up to date and gives a personal feel. You may also wish to include a short description about your business beneficial for both connecting with your audience and also SEO value.

2) Consider navigation & structure
The menu structure of your website is important when constructing your user journey. Where should your website visitors be clicking? Are the most important menu options showing first and more prominently? Your website navigation structure should be kept shallow, reducing click throughs so information is clearly labelled and easy to find.
A well thought structure to your website will also benefit you in terms of SEO and web crawlers such as Googlebot. Web crawlers job is to index your content to return relevant search results. A clear website structure will make your site easier to crawl and index.
It's a good idea to draw out your website hierarchy in order to clearly identify your key information and balance out your categories. Keep your main category options between two and seven. Too many categories will put off potential customers.
3) Understand F-shape page scanning
In 2006, eyetracking research discovered that people scan both webpages and phone screens in a number of patterns with the most common being the F-shape.
Through much research, it was found that website visitors tend to first read horizontally then move vertically down followed by a second slightly shorter horizontal movement before a more general scroll scanning down the page. This supports the importance of the top of your webpage and how formatting can help to take users away from F-shape to other important areas of information.
Keep the phone number visible at the top of the website. This should be seen on every page in your site.
Use headings and subheadings for clearly distinguishable information that breaks up blocks of text.
Where applicable, use icons instead of text to demonstrate your USPs.
Carefully consider your CTAs (call to actions) and use information-bearing links that will signpost users clearly to information they require.
Images are a significant factor in drawing attention, ensure you maintain image quality and keep cheesey stock photography minimal.
4) Plan your Call to Action
It is not very often, if at all that you will come across a website able to generate a good amount of sales without a well thought out call to action (CTA) – or two! The best call to actions find a good middle ground between demonstrating what it is you and showcasing your USP/s.
Keep it simple & specific
Your CTA should be simple. Your audience needs to understand exactly what they are doing by clicking the link. They could be requesting information, signing up to your newsletter, even downloading. Be sure to make the text concise and effective.
Use colour
There isn't much point in planning the text for your CTA if your potential customer cannot see it. Using colour effectively can help your CTA to stand out and entice your audience to click through.
Trust building
Mentioning credit card details or signing up to a subscription will instantly turn off your audience. Keep interest by using language that builds trust and does not make your customer feel like they are committing…yet!
5) Gather your posts
If you have ever shopped online, it is very likely that you will be more convinced to purchase if you can read product reviews- especially if the item you are considering is particularly expensive. It has previously been reported that customer posts are one of the most effective types of content marketing.
posts and reviews can be split. posts can be used as an effective way to legitimise your business whilst product reviews concentrate on specific items. There are a number of reviewing platforms that can be integrated with your website such as trustpilot and feefo that collect reviews from your customers, giving satisfaction they are real reviews and not fabricated and added manually.
posts and reviews are more about quality than quantity. A well worded post with content that will help to advise a customer will be received much better than a few 'good' '5 star' type comments.
6) Make it feel personal
In your efforts to improve your website, have a look at the website from a customer perspective. Do you know who is selling the item or service? Where are they based? Is there a story connected? Moreso for B2C ecommerce websites and selling a service, allowing your customers to have more of a personal view into your business can help them connect and encourage conversion.
Using photographs of your team on the 'About' page and adding an author section to your news feed are quick ways to make a connection with potential customers. Ensure your photos are professional and good quality. Poor images can have the opposite effect on your efforts to encourage conversion.
Social media is a great way to entice people to click through to your website and it also works the other way. Users often click onto social media from your website for more of a 'behind the scenes' look at who you are and what you do. This is particularly important if YOU are your business i.e. consultant, photographer.
7) Don't forget your footer
Like all good things, your website's pages must come to an end. Don't underestimate the bottom of your webpage. There are a number of must-have elements you should include here such as copyright, your sitemap, privacy policy, terms of use and contact details. Your website footer is also a good place to house social media icons and feeds from these.
Your footer is providing the technical and legal information that rounds off the trust building content located further up the page. By adding this important information into the footer, it makes it visible on every webpage and therefore quickly accessible.
By making full use of your footer, the footer no longer becomes the end of your viewer's journey on your website. More links to click allow them to delve deeper into your website for more information and assist in lowering bounce rates.
---
If your sales or enquiries have plateaued, think like a customer and decide what you would want to see on your website. Use our top tips and work through your site to ensure you're making the very most of your reserved space in the world wide web.
For more information on improving your conversion or to discuss your website further, contact us today.