A Month in Search: June 2018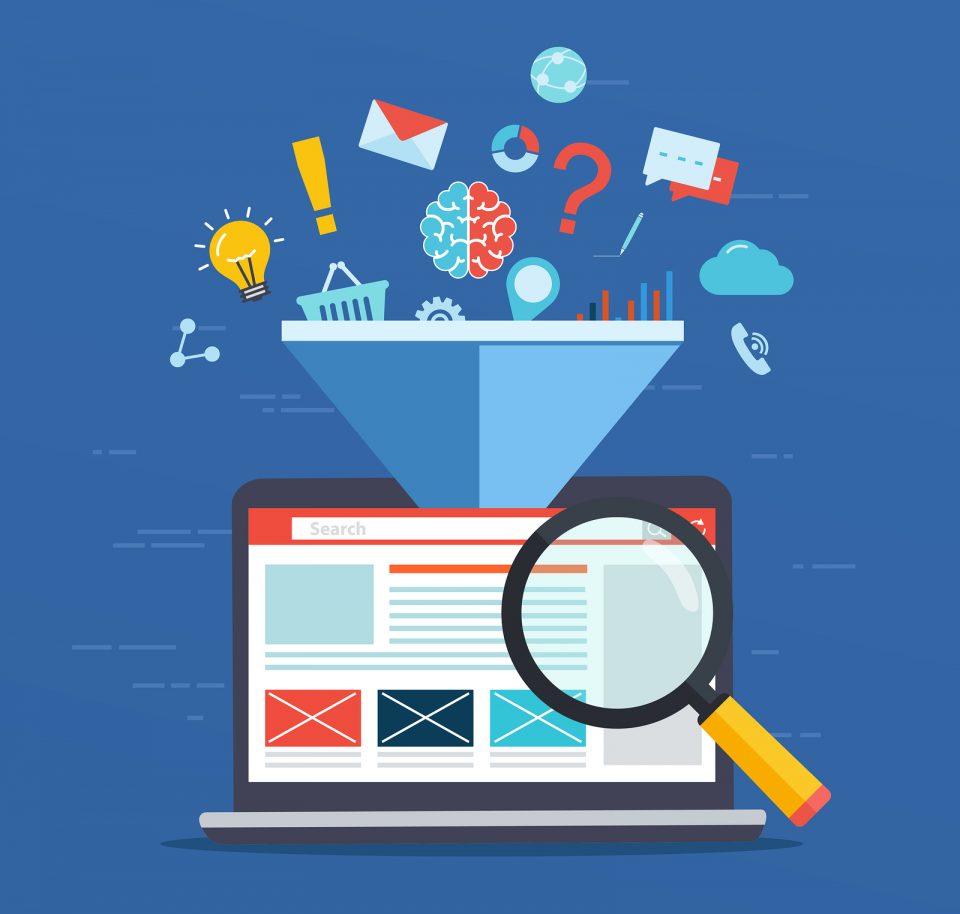 Hello, just thought I would take some time out to review some of the latest news in the world of search. So whether you are searching or waiting to be found, below I have picked out some of the biggest changes you might need to consider.
---
Google are Rebranding
AdWords and DoubleClick brands will soon cease to be. As part of a comprehensive effort to streamline its applications, Google's advertising products are getting new names and reorganised to better reflect their current capabilities. Along with the rebranding, Google is also introducing some new solutions that will further push toward simplifying its advertising platforms.
There will now be three primary brands:
Google Ads – Google AdWords
Google Marketing Platform – DoubleClick and Google Analytics
Google Ad Manager – DoubleClick for Publishers & DoubleClick Ad Exchange.
The rebrand will take effect from the 18th of July so will keep you posted about any effects these changes might have.
Which Social Network is Driving the Most Traffic
This week I saw a Poll (Link) on twitter asking which social network was driving the most social traffic to their websites. The results were:
Facebook – 62%
Twitter – 22%
Linkedin – 10%
Pinterest – 6%
This isn't too surprising, considering how big Facebook has become, with over 2.2 billion monthly active users, but just remember these results were across many industries and sectors. So you will still need to give a lot of thought to where your target audience are socialising and how you want to communicate with them.
Google My Business
Over the last few months, I have been talking about the updates Google has been rolling out to there Google My Business (GMB) This month is no exception as they are once again rolling out and testing out new features.
Returns policy
Google piloting showing store return policies within Google My Business. It seems the return policies showed up for some businesses but not for others. This would be a useful feature giving potential customers confidence.
Performance Card
Performance Card provides a summary of your business's reach and engagement on Google. On this card is displayed how many views, searches, and actions you've received over the past 28 days. Here are the metrics included:
Views: Highlights where views are taking place, eg Search and Maps
Searches: Shows the breakdown of direct or discovery search traffic.
Actions: Highlights the most common actions when viewing your business (e.g. clicks to site, and click to call).
The new Performance Card feature is an easy way to gain simple information and keep track of your search results. I really like all the new features that have been coming out of Google my business, make sure you have read last months blog (Link) to keep up to date, and then log in to GMB and try some of these new features.
The Meta Keywords Tag – Penalty
As we all know the use of the meta keyword tag as long been discounted by search engines due to the blackhat behaviour of some, who stuffed them full if irrelevant keywords. Google announced this week that even though they do not recognize the keyword meta tag in their search algorithm, they also confirmed if you still have old meta keyword tags you will not incur a penalty. This is something we have all been unclear about for some time so it is nice to have Google finally confirm this.
Google Search Console – New feature
Google Search Console (previously Google Webmaster Tools) as we know is a service by Google, that allows you to check the indexing status and visibility of your website. In January Google announced they were looking to improve the API and offer new functionality. At the moment the new interface is available to try under the "try the new search console". But a lot of the old features and new are not set up yet! as all you will see is "coming soon…"But finally this week we have seen the first new tool become available.
Page URL indexing
Page URL indexing is a tool which allows you to see the index & crawl details of just one individual web page instead of just the whole site. This will be a handy tool if you have a problem with a single page on your site to which you would like to optimise. I am sure over the coming months when Google starts to roll out more and more features we will be talking about the Search console quite a lot!
Google's doodles – National Finalists
And finally, in January, Google kicked off their 10th year of Doodle 4 Google. Students across all the US states submitted their artwork under the theme "What Inspires Me…" and the winner was!
First-grader Sarah Gomez-Lane, who drew dinosaurs to highlight her dream of becoming a Paleontologist. For winning the Google doodle competition Sarah was awarded $30,000 toward a college scholarship.
---
I like to leave you with a feel good story… So Well done Sarah! As always if you have any questions or have a topic you would like me to cover, contact Verve here or call us on 01743 360 000