A Month In Search: May 2018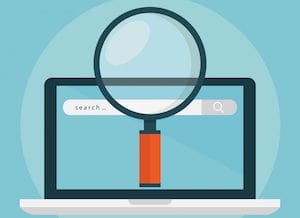 Well, what a busy month we have had! I don't know about you but I have never been so popular! I'm sure, I'm not alone in saying I have never opened so many emails before, from people who didn't want me to leave them! Anyway more about GDPR later! But while you were checking your inbox here are some other changes you may have missed in the world of search and might need to consider.
---
Changes to Google My Business
Removes Anonymous Reviews
Google My Business has stopped counting anonymous reviews towardco
For the first time, Google is letting agencies register other business accounts. Agencies registered with GMB will also get access to an all-new dashboard. One of the key benefits of the new agency dashboard is the ability to manage an unlimited number of accounts on behalf of their clients.
Descriptions are back
GMB recently brought back the business description field on listings, this will help business owners and potential customer alike. As a business owner, this is a great way to give potential customers more information about you and your business, and will also give searchers more information about the kind of business you are.
The importance of having a good NAP
No, I don't mean a good sleep! I mean the importance of keeping your Name, Address and Phone numbers (NAP) in good order. As we all know, over recent years we have all turned to the internet for business listings, this has given businesses the ability to not only publicise their companies contact details in many more places, this has also made it easier for companies to target the right people in a more dynamic way. Sounds good right! But in a recent study from Moz it showed that if you do not have a consistent NAP it can also be one of the biggest reasons a potential consumer would turn away and lose interest. So even though we know there are a lot of advantages to having your business listing online, it is more important than ever to keep your NAP consistent and up to date. So take a bit of time over this and check you're not NAPing.
Chrome Issues Final Warning on HTTPS
Google Chrome announced that it will show a prominent "Not Secure" message in the browser bar starting in October 2018. Consider this your final warning! After October 2018 Chrome and likely all other browsers will display enhanced security warnings, this will create higher bounce rates for your site, lowering sales and conversions. More details about https here.
Updated Google Trends Interface
The Google Trends app is a great way to see the search terms which are trending for a certain date or time. This month the popular interface has undergone a redesign to make it conform closely to the Material Design framework and first impressions are a good one. Here are some of the new design features:
A revamped Trending searches section, showing what is trending in search right now, both daily and minute-by-minute
A newly-designed section where you can see Google Trends data stories
Easy access to Year in Search data going back to 2001
New infographic types such as an intensity map
General Data Protection Regulation!
So General Data Protection Regulation (GDPR) If like me you have been receiving a lot of emails recently asking you to stay in touch, the reason why are the new regulations that came into force this month giving people more control of their details. Below is a brief overview of GDPR.
So what is GDPR?
The General Data Protection Regulation (GDPR) is designed to give everyday citizens more power over their personal data.
When did it come into force?
Organisations that did not comply by 25th May 2018 could face tough legal and financial penalties.
How does this affect you?
If you are a company or organisation who is using others personal data, you must show you are adhering to these new regulations. Read more here
If like me you just have a full inbox from businesses asking me if they can still use my details, this is a good opportunity to filter the companies and organisations you would like to keep in touch with. So as we are in May I would treat it like having a good spring clean.
Google's doodles
Here at Verve we love the artwork that comes out of the google studio which celebrates a day of the month where Google commemorates holidays, events, achievements, and people. This month was one exception celebrating the magnificent Royal Wedding on Saturday the 25th of May. Congratulation to Harry and Meghan from all of us here at Verve.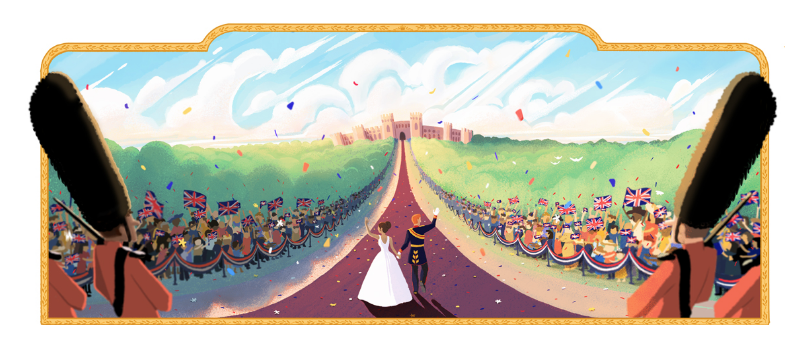 ---
As always if you have any questions or maybe you are starting to miss all your early morning GDPR emails, drop me an email here or call me on 01743 360 000 so we can keep in touch!