A Month in Search: May 2019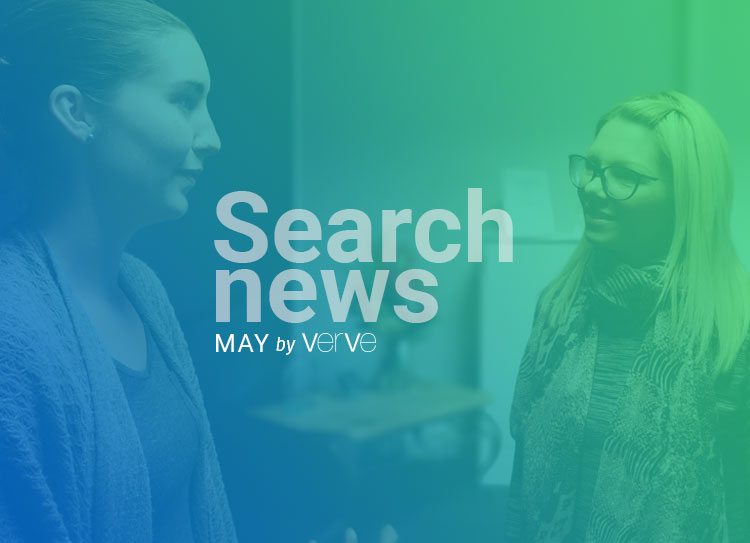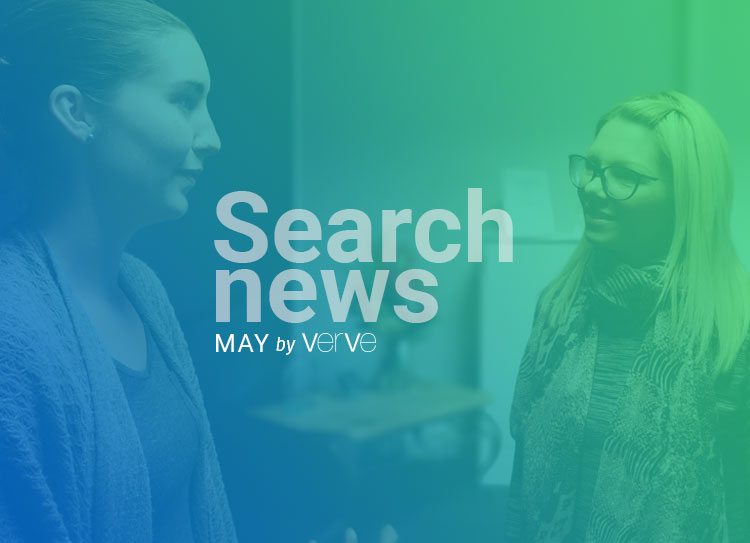 This month we have had a busy month conducting free search engine optimisation (SEO) audits for various companies, because that's just the kind of people we are! With our in-depth experience of all things SEO here at Verve we like to keep on top of all the latest news, so here is a little round up of all the things we found of interest this month in the world of search!
SEO could be leading the charge in AI Powered insights and optimisations, things are about to get interesting…
With AI on the verge of being actively implemented in companies within the next three years there is a massive opportunity for SEO's to combine experience with the huge amount of data available. A new age of real-time  SEO and insights are being powered by machine learning and AI.
How can we use this to benefit us?
Content optimisation is more important that it has ever been before, quality needs to be of an extremely high standard and Google needs to be able to see how each piece of content is going to be the best answer for specific queries. We can no longer just optimise content before publishing, SEO's will need AI automation to enable them to efficiently audit site content on a regular on-going basis based on real-time data.
We will now be able to automate competitive research to find content that is currently outranking our own and then assess this in order to identify exactly what we need to do in order to regain rankings.
AI will enable us to stay ahead of the curve with SERP changes. If we manually evaluate SERP's that Google returns then we will be starting to make optimisations based on old data. With real-time SEO insights it will enable us to get ahead of the game and give us an edge over competitors.
We are just a teeny bit excited about this!
Facebook Changes the Way it Ranks Videos
We all love a bit of social media and here at Verve we are constantly looking for new ways to improve our own as well as offering clients expert advice on managing their social platforms.
Facebook is going to be changing the way that videos rank in the main news feed with three distinct changes. This will also affect the recommendations in the More Videos section.
The three factors that will impact video ranking will be:
Loyalty and Intent: Facebook will strengthen the ranking signals of videos that individuals look for and return to time and time again.
Video and viewing duration: Facebook will strengthen the ranking signals of videos that keep individuals engaged for longer periods of time. If the video is over three minutes then these will benefit the most.
Originality: Facebook will look to strongly limit distribution and monetisation for unoriginal or repurposed content.
Facebook has stated that the underlying goal of these three changes will be to further prioritise original videos that individuals are searching for and that if original content is being put out there then the authors should only see to reap the benefits.
Google Image Search – Why It Will Matter More for SEO's
Google have recently announced support for not just 3D images but also higher resolution images and swipe up from an image to an AMP story from image search.
Higher Resolution Images
We will now be able to feed Google a higher resolution image via a special markup that Google can then use to feature in places such as an image search, AMP, Google Discover and other places where individual searchers will appreciate a better quality image. This will be an opt in only feature. So if you don't opt in then what traffic are you potentially missing out on?
Swipe Up to Navigate
In March Google was testing in Google Images the ability to swipe up to see the article that it was being pulled from. Having AMP is a must for this. The information on how exactly this is going to work and what you will need to make it work hasn't yet been released but we believe it is imminent!
3D Images in Search
Let's keep this simple – Google will now offer the ability to see 3D Images in search, it will then use AR to place them into locations through your phone's camera. There will be a potential markup needed for this though! Exciting stuff!
What do Developers do to Help SEO?
As an all service agency we have our very own dedicated in-house development team! They are constantly looking at ways to work alongside our Digital Marketing team to together improve clients SEO.
Developers play a huge role in the SEO of websites and Google has recently announced the top three things they can do to help. Content, Metadata – titles and descriptions plus site performance and optimisation. We constantly work to improve all three of these and are proud of it!
So that's all folks! Catch up with us next month to see what June's Month in Search is all about.
Would you be interested in a FREE SEO audit of your website, remember, it's on us! Give us a call to book one in or email, we'd love to hear from you! holly@verve-design.co.uk