A Month In Search: October 2018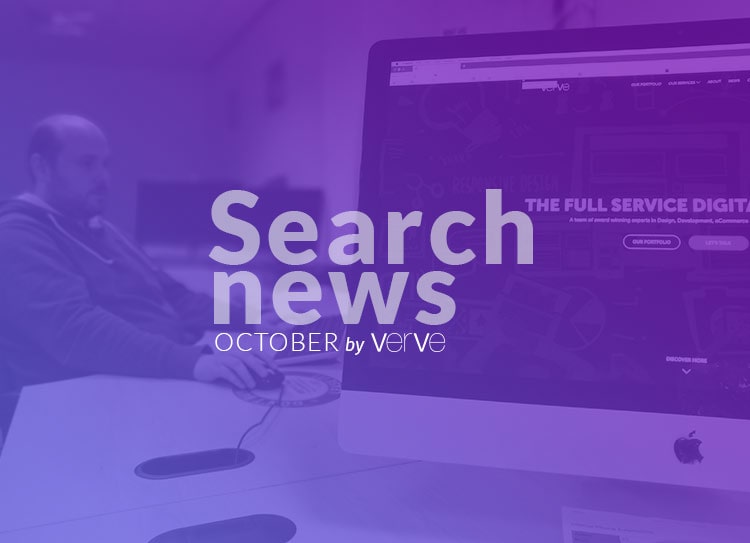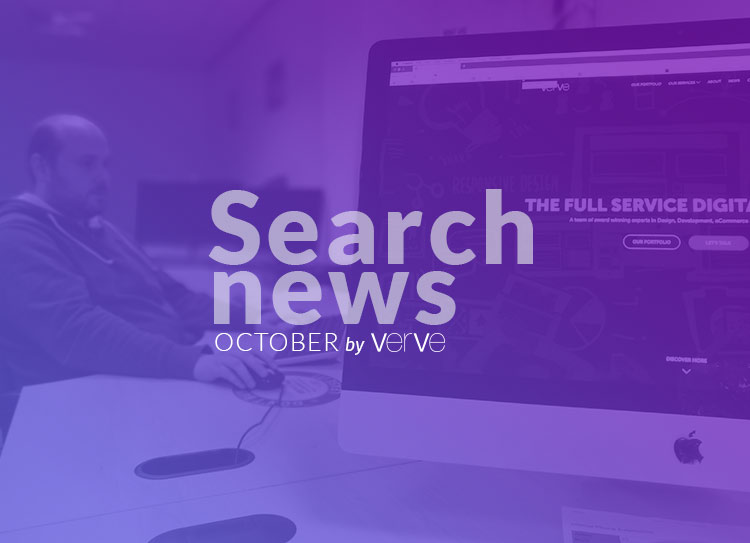 A lot of search news to cover this month, updates, previews and a few rumours – so let's dive in!
---
Google+ Is Shutting Down & Who cares?
First of all sad news, as Google has decided to shut down the consumer version of its social network Google+ In a statement Google said – "this is due to them finding a security bug within the platform"
I don't think anyone is too surprised that Google is shutting down Google+, as sadly it never achieved mainstream adoption compared to other networks such as Facebook, but I am surprised with how Google has handled this! Supposedly a bug has been found which can't be fixed! This stated by one of the if not the biggest software houses in the world?
My feelings are this might have played a part in the decision but due more to the lack of interest from Google and users alike. It's a shame I liked it – even if I was a bit lonely there!
Have you been hacked yet!
Most site owners have some form of Search Engine Optimisation (SEO) strategy for their site, which will keep an eye on the overall health. But alarmingly a recent study showed that one of the most overlooked areas of SEO was to how vulnerable your website is for a security breach or potential attack, and how this is being overlooked until they are hacked!
We know site security is an algorithm ranking factor, as search engines like Bing and Google state how they favourably rank sites with security added to them such as a Secure sockets layer (SSL) certificate added to them – find more details about SSL here.
WordPress updates
For WordPress sites you will often see – depending on the age of your site, in the top left corner of the dashboard "WordPress update available" these are normally security patches that keep your site secure.
But don't just click it!
I wouldn't recommend clicking update yourself as this needs to be carried out by a web developer who knows what they are doing. As there can often be conflicts with newer versions of code on your site and with the extensions you use.
Here at Verve we update CMS sites on a regular basis so if you do see a WordPress update available and would like one of our developers to have a look at your site, please let me know.
New WordPress editor
Gutenberg isn't a name you hear very often! but you will be hearing a lot about this if you are someone who uses WordPress for content copywriting.
As in the next version of WordPress 5.0 users will see an all-new text editor, WordPress have named it 'Gutenberg' after "Johannes Gutenberg". After who invented a printing press with movable type over 500 years ago. I wonder what the current version is called… Anyone know?
This all new editor will give you a lot more flexibility to SEO – content copywriters from the classic editor and makes you think about building a page rather than just using one!
Don't panic! you will still have the ability to use the current classic editor if you want to but I would strongly recommend giving 'Gutenberg' a go! As I think WordPress has done a great job here.
For a preview of the new editor check out Mike's recent article "The new media-rich editor from WordPress" – Let us know your thoughts?
AMP – New features
Accelerated Mobile Pages (AMP) is an open-source library that provides a slimmed down mobile version of your Website or an individual web page for mobile users, which makes load times near-instantaneous. In their latest update, the AMP team have added a lot more features, which will help developers create equivalent AMP pages that more closely resemble the original web page.
Input Masking
This feature will soon help users fill out forms by automatically adding formatting characters such as spaces.
Video Player Enhancements
The AMP video player is being enhanced with new features including adding mute and unmute buttons and the ability to play videos on loop.
Video Docking
This is a great feature which allows users to watch a video as they scroll through your webpage. A video will appear at the top when a user first lands on the page. As they scroll down the page the video will "dock" itself in the bottom corner of the page.
Sticky Ads
AMP pages will soon have support for sticky ads in the desktop with a fixed position on the left or right rail of the page
Page speeds are a big ranking factor for search engines, to set up AMP pages on your website does take a bit of work to simulate the look and feel of the original, but your speed performance can be dramatically enhanced and in some case speed up your site by over 60%.
If you are interested in incorporating AMP on your site, let me know as we can build you an AMP homepage and report on the kind of speed increases you would receive.
Google are listening to your calls
Yes, Google has started monitoring and recording a "small percentage" of phone calls that are initiated by call-only ads or call extensions in Adwords. The company say some calls are being monitored and recorded in the US in an effort to improve call quality for users and advertisers. Google states:
"Evaluating call quality ensures that advertisers are providing a positive call experience and prevents caller spam and business fraud."
I don't know about you but this doesn't sit well with me! As I don't see the need for monitoring people's phone calls, and it feels like an invasion of privacy. Hopefully, this stays over the pond in the US and gets a negative reaction so Google will rethink this one.
Are you crawling?
In a recent Webmaster hangout, a question was asked how fast search engines remove pages from there index if they change the meta data to no-index, no-follow? John Mueller – Google's Webmaster revealed that domains are crawled at different rates depending on the site size and structure and some sites can be crawled as little as once every six months – unless you request a browser to recrawl your site.
If you haven't made any changes to your site by either adding any new pages, content or posts.. firstly shame on you! Search engines recognise sites that are not being looked after, so you can't expect good ranking performance if you don't care, why should they!
But if you are a site owner who cares about keeping your site looking fresh and dynamic – I would recommend after you make any major changes,  head over to your Webmaster tools and request your site to be recrawled.
New Google Image Search desktop design
Google image search has been changed to bring it more in line with the image search on mobile which was launched in March of this year. This update brings a new all rounded design, URLs links and a new filter bubble carousel under the image search bar.
If you remember in August's Month in Search. I boldly stated we were hearing rumours of changes to Google's Search Engines Results Page, with a more rounded design. So I am now even more convinced we will be seeing a change to Google's main Search Engine very soon.
Or maybe the more I keep talking about it the more I think it will happen..We will see!
Favicons rumoured In Search Results
A favicon is a small graphic (logo) which is shown on some browsers in the tab bar when you view a website.
This month some users have noticed Google is once again testing these favicon images within the Search Engine Results Page (SERP) snippets next to the title of the returning results, Google tested this a few years ago and users have started to notice them return. From the screenshots I have seen online, these small graphics really enhance the results page so I hope Google rolls this one out across the board. So a bit of a heads up with this one as not all websites have a favicon on their site, so well worth checking!
Google Chrome 0.69 – update rolls back
In Septembers Month in Search we talked about Google's recent update to it's Chrome browser 0.69 and how they were hiding the full URL in the search bar. This was not a popular update which I see has now been rolled back to show the full domain name. It's nice to see Google have listened!
Google's doodles
As you know here at Verve we like a good Google doodle!  This month we saw Varvara Stepanova 124th birthday being remembered in this amazing 1920's feel Google doodle. Varvara Stepanova was a poet, artist, designer and photographer in the early 1900's who defied societal norms. Born in Kovno, Lithuania, on 22 October 1894, Stepanova was raised in a peasant family before enrolling in the renowned Kazan art school in Odessa in 1910, at a time of great creative and political upheaval in Russia. It's nice to see Google recognizing pioneers in this way.
---
Some interesting updates this month..
As always if you have any questions contact us here on Google+ …O wait a minute – I mean contact us here at verve