×
Claim
Your
FREE

Audit.

Full Website and Marketing Audit.

Fill in your details and one of our team will be in touch to start your audit.
Verve scores a hat-trick: three exciting new additions to our team
Team Verve has big plans for 2024, and we are delighted to have added three talented members to our friendly team of local experts. We hope you will join us in welcoming them to the fold, and we look forward to seeing the value they provide your businesses in the coming year. Without further ado, here are our new signings:
Callum Richardson – Digital Marketing Manager
Callum is an expert at helping small to medium sized companies to scale their online revenue. He brings a wealth of experience in Digital Marketing Strategy, having worked across a range of platforms including Meta Ads, Google Ads, Klaviyo, Mailchimp, LinkedIn Advertising and more. His favourite word is omnichannel and he enjoys nothing more than creating a coordinated digital marketing strategy that harnesses data to provide real value and growth to a business. That's a slight lie, he enjoys watching Aston Villa slightly more (when they win), but he still brings a great combination of passion, experience and knowledge to Verve and hopefully to your business too.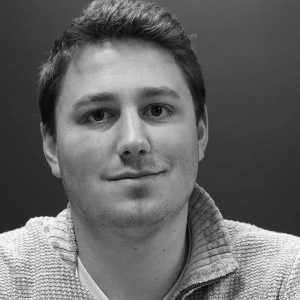 Tom Reynolds – Developer
You may recognise this name, as Tom previously worked for us whilst he was securing his Apprenticeship. Since then he has taken a sabbatical to South America; if you ever want a good story, Tom is your man. We are delighted to welcome the new and improved life-rich Tom back to the team. He is a talented developer with the versatility to work with front-end visuals as well as back-end visuals. Tom is dedicated to delivering circular experiences and will strive to make your websites a dream to explore. In his free time, Tom enjoys live music and traveling the world.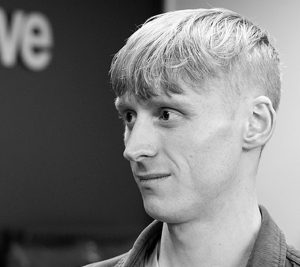 Sam – Account/Project Manager
Sam has the winning combination of a data-driven approach and a friendly, professional manner which make him a perfect project/account manager. He has a strong understanding of both development and marketing which he has previously used to help a range of businesses achieve their goals. Recently, Sam was invited to attend Y Combinator, where he attended lectures and workshops hosted by the founders of Reddit, Twitch, OpenAI and more. Sam loves to cycle and explore the Shropshire countryside.
We have some exciting plans for 2024 and hope we can continue to provide the same ethics, expertise and results that set us apart. If you are looking for website development, design or digital marketing then get in touch and we will be happy to talk. Please email us on info@verve-design.co.uk
How Retailers Are Adapting This Year!
It has been one of the most bizarre years for the UK and it has certainly had a devastating effect on the retail industry, but how are some shops adapting to the drop in high street sales?
Lots of non essential stores remain closed, and even when they open again there is bound to be a little hesitance from some people, especially after getting used to the convenience of online shopping.
So retailers are having to think outside the box this year and come up with some innovative ideas to get people shopping online whilst making Christmas still feel special. Here are some of our favourite virtual events!
Selfridges are running some fantastic virtual events this year, including a virtual santa meet and greet! Sign me up!
Virtual Meet and Greet Santa with Selfridges
John Lewis have set up a fantastic virtual Christmas Shop where you can view all they have to offer on an online shop floor, you could certainly spend far too long on this!
Harrods are offering a personal shopping online experience, where you can 'shop the store from home'. A fantastic idea to give people that 'personal touch.'
Harrods Personal Shopper Experience
Debenhams have opened a virtual Beauty Room, what better way to feel pampered without leaving your home?
And MADE have launched their first ever virtual reality showroom!
MADE's Virtual Reality Showroom
Have you come across any great online retail ideas? Let us know!
Why Choose a Bespoke Website?
You may be looking to build a brand new site or just update your existing one. The choice between a template site and a bespoke site can be tricky and ensuring you make the right choice for your business is vital.
So Why Choose a Bespoke Site?
Bespoke sites are researched, marketed, designed and developed entirely for your business specifically. Any good web design agency should take the time to properly research your company and business so that they can create a proposal that will help you to achieve your objectives and business aims.
It is ONE OF A KIND
Choosing a bespoke site means that no other site will be the same as yours! It is your chance to set yourself apart from your competitors and it will showcase your business in exactly the way you want it to.
Above and Beyond
You will be able to choose as much functionality as you want. Your site will be able to do whatever you want it to do and there are some pretty cool modules these days. From colour swatches to social media integrations, the options are endless.
Dedicated Design
As part of your project, your web designer will speak to you about what you do and don't like and ask you to supply some initial ideas which they can then expand. It is a good idea to have some example sites that you like the look of.
The design of your site is entirely up to you, how you want it to look and feel, what colourways you want to choose and what imagery you want to represent your brand. But if you're struggling then your designer will be there to help guide you. Take your time in making the decision because the look and feel of a brand and website leaves lasting first impressions.
Picking a bespoke website gives you far more flexibility over the look and feel of your site, the options for functionality are endless and it will allow your website to grow along with your business. But getting some expert advice about what would be best suited to you before you embark on your new venture is a good idea. Why not get in touch and see how we can help?
An update from Verve regarding LOCKDOWN '2'
An update from Verve regarding LOCKDOWN '2'
Most of our team are now working remotely, with the exception of a skeletal staff who are in the office daily to maintain our business critical systems.
We are fully geared up to deal with all enquiries, manage our retainer clients and successfully complete, and start, new site builds. It is business as usual for Verve, with the minor change of a working environment adjustment for some to ensure that we adhere to government guidelines and keep our staff safe.
We know how important it is to keep businesses running in these uncertain times so if there is anything we can do to help you and yours then please do let us know! We're happy to help!
We will still be operating within our usual hours of work, 9am – 5pm, and if you have any urgent or non urgent matters outside of those times then please email support@verve-design.co.uk and our team members will pick up your query from there.
From the entire team at Verve, we wish you all well and to stay safe in these troubling times.
Google My Business – Don't Miss Out on the Benefits!
As we are all aware it is essential to have an online presence for your business if you want to compete in today's overcrowded market!
Google My Business is one of those tools that can help you achieve giving your online presence the boost it may well need. It allows you to show your business within a local area, making it easier and faster for customers to find information, products or services which they require. It is a completely free tool which means that marketing your business online has never been easier or more cost efficient to do!
Why should I do it?
When searching for a business you may notice a column on the right hand side of the search results page displaying information about the company as well as a map pin. This is what business owners have control over and can update with latest company information, services offered, blog posts, address, number and emails. They can also manage the opening hours and there is a review section available for customers to leave feedback.
Google My Business is a great way to make your company profile look professional up-to-date and most importantly open and in business. Taking the time to carefully update a Google My Business profile can have a huge knock on effect on your company resulting in better leads, more customers and more sales.
One of the best advantages of Google My Business is that when you create a search, eg restaurants in Shrewsbury, you will get a results list of all the relevant businesses within that sector in the search results. Google will then process this information and creates a detailed map of the individual locations. This makes it extremely easy for the searcher to compare locations and distances to help them make a fully informed decision.
Google My Business is also a fantastic way to gain an insight into what your customers are thinking . The insights tab gives you a fantastic amount of data which can be used going forward to how you promote your company, what products you list and how you communicate with potential customers.
It encourages you to actively respond to reviews. Because users can leave good (or bad) reviews it gives other potential customers an insight into your business. Don't be afraid of negative reviews, respond professionally and quickly instead of ignoring. As well as thanking people who leave positive reviews. A bad review amongst good ones can also give your business a more genuine feel.
Ultimately Google My Business is trying to make life easier for all businesses by increasing their chances of being found within the search engine. And the more optimised your GMB profile has, the more professional you will look as a company and the better results you will gain!
If you want more information and assistance on how to optimise your Google My Business page then get in touch today!
Why Video is a Great Way to Promote Your Business
Using videos to promote your business can be a fantastic tool, businesses everywhere are now incorporating video into their marketing strategies. You can share your videos via social media, YouTube and other video platforms to increase your SEO and ensuring that the content you are putting out is valuable and appealing.
If you add video to your website you can encourage users to stay longer, increase online engagement with the business and in turn gain more sales. It makes your site instantly more interactive and interesting, bringing your products and company to life.
Here are just some of the ways that you can use video to successfully promote your business.
Showcase a particular product
Video is a great way to highlight a new product that you may have recently launched or one that needs more attention to boost sales. You can effectively advertise a product through video giving it the extra shine it may need!
Create a Tutorial on How to do Something
If you have a particular product that could benefit from having a video on how to use the item then video is a great way to do this! For example you could sell washing machines and an installation video would be ideal to help people out.
Make Client posts Stand Out
Instead of just posting a client post why not use a reel of images combined with a spoken post to really make it stand out and shine.
Use Video to Promote the Company
Why not use video to create a short clip of 'why choose us' showing the benefits of choosing your company over competitors whilst additionally bringing a softer more approachable feel to the business.
Vlogging
Why not share some of your advice and expertise by talking and sharing information with customers via video. Instead of writing a blog, vlog!
Hiring a professional to produce sophisticated video content for you can be a worthwhile investment and can make your company and products stand head and shoulders above the rest giving you that edge over the competition.
Why PR is Essential for Small Businesses 
One of the best ways of getting new business when you are just starting out is by creating positive PR. There is a lot to be said about positive reviews and word of mouth. People buy from people so if your business has just had a cracking review from a local journalist then you could reap the benefits almost instantaneously.
By investing in building relationships with local businesses and people you can encourage them to talk about your company in a positive light which will help your business grow.
Positive PR is much more effective than paid for advertising. If you are going out to eat somewhere, buy a product from a new company or book a holiday one of the first things you will do is read the reviews, and check to see if there is any bad media surrounding the company. So a positive article, review or Facebook post can go a lot further than a paid for printed advert.
PR is essential for good marketing, having a great PR campaign in place will go a long way to support any marketing activities you have in place. You can use PR to deliver valuable messages to your audience and key content that you may not otherwise be able to communicate through your advertising. 
If you have a good PR strategy and you are actively keeping on top of your game by responding to comments then you can monitor what is being said about your company. If you leave bad comments or don't respond to inaccurate rumours then this can potentially ruin your brand, very quickly.
Having your company appear in local papers and on social media channels where others are sharing it because of a positive experience will help to boost your brand image, it will get your company name out there and help you to compete against the competition. And additionally when others share a link to your website it boosts your rankings in search engines, win win!
Whilst you are committing time to your PR strategy you are building healthy positive relationships with other business owners, the public and the media, this means that they will undoubtedly come to you in the future for your advice and expertise in the area that you specialise in but just as important you will be able to lean on them and request favours when needed which is vital for a small business just starting out.
PR really is essential for building your business in a positive light and creating relationships with people who can help you spread the word about what you have to offer! If you don't feel that you have the skills or expertise to create quality content then why not get in touch? We love writing here at Verve and are always more than happy to help! Just call or email holly@verve-design.co.uk
Announcing Our New Service: Videographer & Video Editing
We have partnered with videographer Mark Kendrick to fill any video requirements your project might have. This new service will allow us to add another dynamic layer of creativity to the work that we produce for you. Whether it may be promoting your website, services or products we will now be able to offer you a professional video service from a highly skilled individual who will work alongside us to produce a quality piece of film that fits in exactly with your brand and company message.
Mark Kendrick has been working as an expert in video production since 2005, after graduating from University with a 2:1 in Media & Animation. He has travelled all over the UK and various countries across Europe, Middle East, Africa, Asia, America and Canada for filming briefs.
Mark has worked across most industries including Technology, Manufacturing, FMCG, Fashion, Tourism, Health, Education, Energy, Sport and many small businesses in all the different service and solution offerings. He is highly skilled technically and has a vast amount of experience in planning projects from script. He is experienced in storyboarding, location and people planning, filming, editing, motion graphics and all other disciplines of filmmaking and creating animated content.
Build a Better Brand Image for Your Business
We all know the importance of reputation and why it is important to have a brand that is recognised in a positive context. But how can you build a better brand and encourage people to place their trust in you?
Here are our top tips for building a better brand for your business.
Build a great online platform
Create a presence for your brand online by ensuring you have a user friendly website which is easy to navigate and gives your customers all the information they need. Set up social media accounts where you post regular content and keep your customers up to date with the latest from your business but also with friendly lighthearted posts to keep things varied. Ensure that you are using the correct platforms suitable for you and that are relevant to your business. Write relevant content and share it with your audience to keep them tuned in and focused. Use your tagline when posting content, driving people back to your key message.
Consistency
Be consistent with everything that you do. Keep it simple and clean. This will make it easier for people to recognise your brand and avoids confusion. If you keep changing things around this will just complicate the message that your are trying to get across as a business. Keep your messages clear and to ensure that you are communicating with your audience effectively.
Value
Provide value to your services, offer something that others don't and stand out from the crowd. Give people a reason to favour you over competitors. Make sure you follow through on initial promises and make sure your customer service is impeccable. Good communication with clients is essential and makes them feel looked after and important. Ensure that you are charging a good and reasonable price for what you are offering, don't over charge as you will miss out on key business to competitors.
Don't Try to Please Everyone
Don't over promise or over sell, you will only lose out when it comes to following through and this results in disappointment and develops feelings of mistrust and bad taste. Decide what your key offering is and put all your efforts into doing that offer exceptionally well.
Think Smart
Think outside the box with your brand building activities and awareness. What can you do that will be different to others? Give away cool branded gifts, contact potential customers in unique ways and stand apart from what your competitors are doing. Brainstorming as a team is a great way to come up with new ideas.
Finally, if you are looking for ways to promote your brand effectively then enlisting the services of an agency to help can be a great idea. They will look at your brand from an outsiders perspective and bring new ideas to the table! Why not get in touch and see how we can help? holly@verve-design.co.uk
Two New Clients Arrive At Verve!
In the Space of Just Two Weeks there are Two New Clients for Verve!
Verve would like to welcome two new clients on board for October 2018, specialist fibreglass moulding consultancy and manufacturer, Fibreglass First based in Cheshire as well as Shrewsbury based Midlands Woodchip, a producer of high-quality dry wood chip for the biomass boiler market.
Fibreglass First
Fibreglass First offer both a turnkey solution and bespoke service from the design to the delivery of bespoke glass-reinforced plastic (GRP) composite structures. Their extensive knowledge and experience of GRP sets them apart from their competitors and enables them to provide a full consultation service at the beginning of any project.
Fibreglass First approached Verve with a clear objective. Their website, although content-rich, isn't providing an enjoyable user experience and representing the company as the modern, forward-thinking business that they are.
Over the coming months, Verve's design team will be busy creating user journey focused sitemaps and creative, bespoke design concepts for a number of new web pages that will collectively form the visual aspects of a brand new website.
Midlands Woodchip
Midlands Woodchip specialise in the production of high-quality dry wood chip and supply regionally throughout the Midlands. Priding themselves on exceptionally high standards and all year round service, Midlands Woodchip is one of the largest suppliers of woodchip across central England.
Company owner and director, Mark Owen, approached Verve with key objectives focused on improving the efficiency of his websites user journey and overall user experience. Verve is instructed to give attention and focus to the business's key messages around sustainability, accountability, quality of product and service and customer loyalty.
As with all Verve projects, following an initial kick-off meeting, we will be busy planning a new website sitemap that will lay out an efficient and effective website page hierarchy map of from both existing and new pages. Following this project milestone, Verve will hastily move into the design phase to create initial, first draft, design concepts of key pages for the new site.
Verve is extremely pleased to be working with two very successful and well established businesses who, like us, pride themselves on high-quality service and customer satisfaction.
We look forward to launching both new websites in late 2018, look out for them both in our portfolio nearer the time. If you would like to be kept up to date with new website launches, digital marketing tips, hints and news and new trends from for both e-commerce and non-e-commerce websites please sign up to our newsletter in the footer of our website.
The digital marketplace is an ever-evolving one, but that doesn't mean it has to be challenging for you. With the right marketing support behind your business, you can be assured that your digital presence is well represented online and clearly mirrors your company's ethos and key messages. With additional digital marketing support from Verve, you can be confident of staying ahead of your competitors and maximising your return on investment.
Contact Verve today to discuss your requirements, objectives and any issues you currently face with your business online and find out how we can help you grow in an ever changing digital environment.
info@verve-design.co.uk | Call Us On 01743 360 000
Shropshire Business Awards
On the 15th of June 2018, the 'Shropshire Chamber of Commerce' will be holding their 18th Business Awards evening celebrating successful businesses in Shropshire.  During the evening there will be entertainment, special guest speakers and an awards ceremony that will recognise local businesses who are making a positive impact on the local economy.
We are once again pleased to be associated with some of the finalists who have been shortlisted in this year's awards ceremony and would like to highlight these great companies by sharing our experiences and the roles we have played in their success.
Best Online Business Award
First up is the category for The Best Online Business, which is seen as one of the main awards of the evening. Four great local businesses have been nominated this year and here at Verve, we are extremely proud to say we have been working with two of them!
Woods of Shropshire
In the category of best Online Business is Woods Of Shropshire who is a well known online retailer of men's clothing.  The business was established in 2002 by Charles Wood who still runs the company today.  Nestled in the rolling hills of Church Stretton in Shropshire Charles and his family have built a very successful online business in the ever challenging digital world of online retail.
With regular user experience audits of their Magento online store, we have helped to constantly evolve the Woods Of Shropshire website to maximize sales, conversion rates and make the overall visitor experience a pleasing one. Ongoing optimisation and improvements made to their Google Shopping account has also seen a dramatic decrease in Cost Per Sale and an increase in the Return On Investment.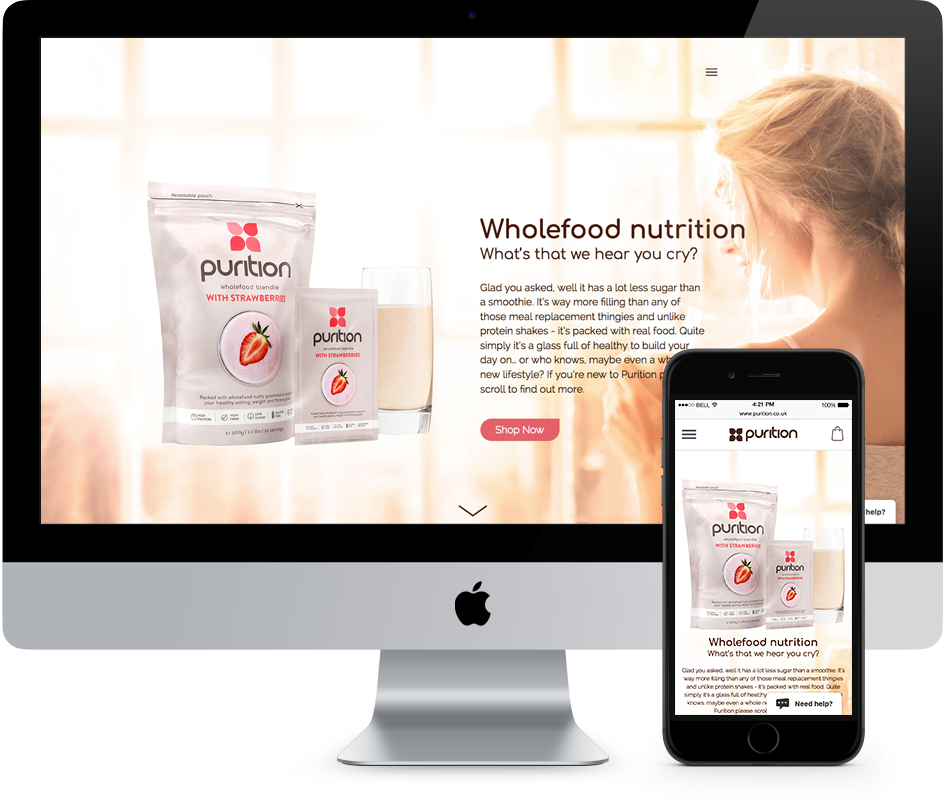 Purition is another family owned company we can take pride in this year as they have also been named as a finalist in the same online business category. Located in Shrewsbury, Purition are producers of purely natural wholefood shakes, that are made with all natural ingredients… and they taste great!
Purition recognised that they needed a powerful, modern website rebuild that could keep up with customer demand and provide an exceptional user experience.  It was essential to provide all the functionality that eCommerce customers required, whatever their device of choice.  This meant that the site needed to be responsive and perform perfectly across devices.  So we rebuilt their site to be fast and powerful, allowing Purition to offer an exceptional user journey and customer experience.  The success of this project was reflected in an immediate increase in online sales and conversion rates.
Best New Business Award
Another category on the night will be for the award for Best New Business. It is always good to see new businesses being recognised for their success, and one company that deserves to be highlighted as a finalist this year is another one of our clients; Beaver Bridges.
Beaver Bridges
Beaver Bridges are a Shrewsbury based business that provide turn-key bridge building solutions throughout the UK and Europe, with an experienced team of fully qualified transporters, erectors, designers and engineers. They work with a wide range of clients from the biggest government agencies and multinational construction firms right through to private landowners, farmers, forestry companies and industry.
Being one of our more recent additions to our client list we are looking forward to working with them and already have a few exciting projects in the studio, as we are redeveloping three of their web sites. Our aim is to provide them with sites that will support their growth and portray them as the high achieving company that they are.
It's great to see local businesses doing well and to know we are once again associated with companies who have been recognised as finalists by the 'Chambers of Business' making us feel that we are also sharing in their success as well as contributing.
GDPR: The Buzzword of 2018
GDPR is going to be the buzzword of 2018. The General Data Protection Regulation comes into effect on the 25th of May and will change the way we can market to customers forever.
But how many businesses are prepared for it? Or even know what it is?
In short, GDPR places customers in total control of the data businesses store about them. That means their personal details, what they've bought, when and how often – even how they came to be customers in the first place.
Individuals can request a full record of any information stored and demand to be erased if they wish. Technically, they can do that now but the laws are far clearer under the GDPR and any organisation will be legally compelled to comply within a single calendar month.
For most companies, that's rarely going to be as easy as it sounds. With data management and storage matters likely to complicate things, not to mention staffing time and availability, even small numbers of customers exercising their rights could result in increasingly stretched resources.
But that's just the tip of the iceberg.
GDPR focuses heavily on 'consent'. As a result, a range of directives are included which will require business to alter their data collection mechanisms and op-tin rules.
It seems drastic but some businesses will need to renew consent from customers who have been buying for years in order to continue to market products and services from May. They will certainly have to make some major changes to current opt-ins when acquiring new customers. All this means overhauling data collection mechanisms on web sites, phones, emails, in fact any device used to capture information on new customers – digital or other means!
Data security is also a prominent feature of the GDPR. This is hardly surprising given some of the high profile security breaches over recent years. Yahoo, LinkedIn, MySpace and Ebay have all made global headlines in recent times but The Independent Commissioner's Office (responsible for policing UK data protection laws) regularly fine organisations for data breaches at a national and local level. Last year these included public sector authorities such as Nottinghamshire County & Gloucester City Councils,  large companies Talk Talk, Money Supermarket.com and WM Morrisons supermarket, and charities as varied as The Royal British Legion and Battersea Dogs Home. Not even Kent and Greater Manchester Police went under the radar and were one of a few policing intuitions who were penalised.
It's fair to say that Uber's recent breach of 57 million users (and their attempt to hide it by paying off the hackers), has put security and GDPR firmly on the radar for 2018.
All in all, the new laws present some considerable challenges for any UK business collecting customer data. Quite how The GDPR will affect businesses is still unknown, as is the leniency, tolerance or indeed ruthlessness of the ICO. However, the principles of the legislation are clear and so are the approaches business needs to be putting in place now. The Government has already confirmed that the GDPR won't be affected by Brexit so for good and for bad (and it's not all bad) everyone needs to prepare.
Our strategic marketing team know data! Over 20 years' marketing and CRM experience within some of the UK's biggest companies spans the introduction of the previous Data Protection Act in 1998 and will be invaluable in navigating the new laws from May.
It is vital businesses act now as this is the time to be as prepared as possible.
---
We will continue to update you in the coming months but we recommend acting fast – there are less than 140 days to go to a new way of marketing and communicating with customers. For more information please contact us today.
7 ways to improve your website conversion
When building and optimising a website quite often we find clients get too absorbed in trying to increase traffic to their website. More traffic going to your website is great, however, if those visitors don't convert, this is of no use to you.
Conversion can come in many forms depending on the purpose of your website. It could be a successful sale, an email opt-in or even an initial enquiry. We've put together our top quick wins to help you improve your website conversion.
1) Review your homepage layout
Unless you expect your customer to access your website through specific landing page, the homepage is where they arrive first and your opportunity to start their customer journey, leading them to ultimately converting.
The most important space on your homepage is the top as this will be the first thing your visitors see. At this point, you need to make sure your audience know what it is you do and reassure them that they are in the right place for what they're looking for. Keep text relevant and concise. Images should be of good quality and optimised for web.
Further down the page, news/blog integration shows your website is kept up to date and gives a personal feel. You may also wish to include a short description about your business beneficial for both connecting with your audience and also SEO value.

2) Consider navigation & structure
The menu structure of your website is important when constructing your user journey. Where should your website visitors be clicking? Are the most important menu options showing first and more prominently? Your website navigation structure should be kept shallow, reducing click throughs so information is clearly labelled and easy to find.
A well thought structure to your website will also benefit you in terms of SEO and web crawlers such as Googlebot. Web crawlers job is to index your content to return relevant search results. A clear website structure will make your site easier to crawl and index.
It's a good idea to draw out your website hierarchy in order to clearly identify your key information and balance out your categories. Keep your main category options between two and seven. Too many categories will put off potential customers.
3) Understand F-shape page scanning
In 2006, eyetracking research discovered that people scan both webpages and phone screens in a number of patterns with the most common being the F-shape.
Through much research, it was found that website visitors tend to first read horizontally then move vertically down followed by a second slightly shorter horizontal movement before a more general scroll scanning down the page. This supports the importance of the top of your webpage and how formatting can help to take users away from F-shape to other important areas of information.
Keep the phone number visible at the top of the website. This should be seen on every page in your site.
Use headings and subheadings for clearly distinguishable information that breaks up blocks of text.
Where applicable, use icons instead of text to demonstrate your USPs.
Carefully consider your CTAs (call to actions) and use information-bearing links that will signpost users clearly to information they require.
Images are a significant factor in drawing attention, ensure you maintain image quality and keep cheesey stock photography minimal.
4) Plan your Call to Action
It is not very often, if at all that you will come across a website able to generate a good amount of sales without a well thought out call to action (CTA) – or two! The best call to actions find a good middle ground between demonstrating what it is you and showcasing your USP/s.
Keep it simple & specific
Your CTA should be simple. Your audience needs to understand exactly what they are doing by clicking the link. They could be requesting information, signing up to your newsletter, even downloading. Be sure to make the text concise and effective.
Use colour
There isn't much point in planning the text for your CTA if your potential customer cannot see it. Using colour effectively can help your CTA to stand out and entice your audience to click through.
Trust building
Mentioning credit card details or signing up to a subscription will instantly turn off your audience. Keep interest by using language that builds trust and does not make your customer feel like they are committing…yet!
5) Gather your posts
If you have ever shopped online, it is very likely that you will be more convinced to purchase if you can read product reviews- especially if the item you are considering is particularly expensive. It has previously been reported that customer posts are one of the most effective types of content marketing.
posts and reviews can be split. posts can be used as an effective way to legitimise your business whilst product reviews concentrate on specific items. There are a number of reviewing platforms that can be integrated with your website such as trustpilot and feefo that collect reviews from your customers, giving satisfaction they are real reviews and not fabricated and added manually.
posts and reviews are more about quality than quantity. A well worded post with content that will help to advise a customer will be received much better than a few 'good' '5 star' type comments.
6) Make it feel personal
In your efforts to improve your website, have a look at the website from a customer perspective. Do you know who is selling the item or service? Where are they based? Is there a story connected? Moreso for B2C ecommerce websites and selling a service, allowing your customers to have more of a personal view into your business can help them connect and encourage conversion.
Using photographs of your team on the 'About' page and adding an author section to your news feed are quick ways to make a connection with potential customers. Ensure your photos are professional and good quality. Poor images can have the opposite effect on your efforts to encourage conversion.
Social media is a great way to entice people to click through to your website and it also works the other way. Users often click onto social media from your website for more of a 'behind the scenes' look at who you are and what you do. This is particularly important if YOU are your business i.e. consultant, photographer.
7) Don't forget your footer
Like all good things, your website's pages must come to an end. Don't underestimate the bottom of your webpage. There are a number of must-have elements you should include here such as copyright, your sitemap, privacy policy, terms of use and contact details. Your website footer is also a good place to house social media icons and feeds from these.
Your footer is providing the technical and legal information that rounds off the trust building content located further up the page. By adding this important information into the footer, it makes it visible on every webpage and therefore quickly accessible.
By making full use of your footer, the footer no longer becomes the end of your viewer's journey on your website. More links to click allow them to delve deeper into your website for more information and assist in lowering bounce rates.
---
If your sales or enquiries have plateaued, think like a customer and decide what you would want to see on your website. Use our top tips and work through your site to ensure you're making the very most of your reserved space in the world wide web.
For more information on improving your conversion or to discuss your website further, contact us today.
Logo Design: 5 things to consider before approaching a designer
Logo Design: 5 things to consider before approaching a designer
Clients are often surprised at how much time is spent during the briefing stage. The briefing process is a critical stage since it provides the perfect opportunity for clients to reflect on their current position and to ensure that the right choices are made.
Typically, this is time well spent and means the design process has structure and direction from the outset. But more importantly, it means both you and the designer understand what the end result aims to achieve.
If you are considering embarking on a new logo design project, here are our top 5 tips to help you create a strong brief for great results.
1. Know your company name
This may sound obvious, but when researching company names, you need to think carefully for both legal and marketing purposes.
The process of naming your company is very important. You need to ensure that you get it right first time, that it is consistent throughout the lifecycle of your business and that it has longevity.  Try to pick a name that can grow with your business.
Don't choose a name that is ridiculously long and think twice before adding a tag-line to your logo. Whilst choosing a generic word such as 'solutions' or 'services' may be appropriate to your business, it can be difficult to visually represent.
It is vital that you inform  your designer if the business logos that of a new business or improving an existing logo. If  it is improving an existing logo, then you need to ensure that existing customers do not disassociate it with your business by making any radical changes.
2. What style of logos are there?
Ask yourself, what are the main characteristics which define your company? Do you want to convey a sense of youth, power and innovation, or an established safe pair of hands? What characteristics would you prioritise?
These considerations will underpin the design of your company logo, and you may wish to match them with one of our five log0-style categories when communicating with your designer:
Corporate logos are simple, bold and communicate strength. They don't necessarily illustrate what a company does. They are basic trademarks that symbolise a company even if they are a somewhat arbitrary choice.
Text-only logos are a challenge to keep unique because most fonts are so widely used. But it can provide a nice literary or legal look. Or if you want something more arty, then a handwritten or arty font can look very unique.
These logos have a classic rich feel and also have real longevity.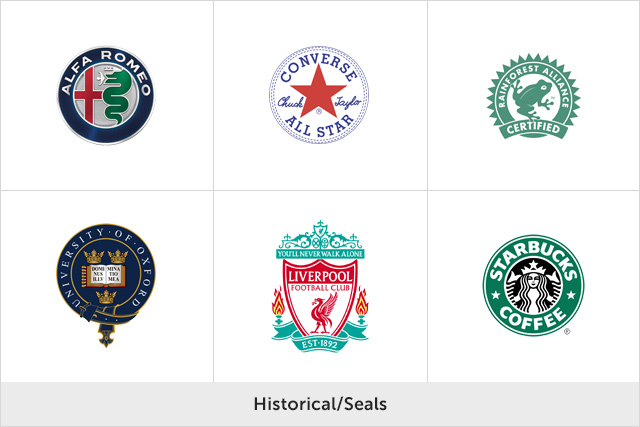 Fun and beautiful. We're huge fans of old world style.
Whimsical logos, when they're based on illustrations, take more time, are more costly and are more unique than any other type of logo.
These examples are a starting point to help illustrate what we mean when we use terms such as corporate, old world, whimsical, etc. There aren't clean divisions between these categories since most logos could fall into several categories.
Which logo-style would best suit my company?
Unfortunately, there is no one logo-type that works for everyone. Which style best fits your company depends a lot on your name and what type of service/product you provide.
For example, if you have a short company name like eBay, a text only logotype would work well. Text only and letterform logos typically help customers remember your name better than corporate arty logos. If you opt for an corporate symbol, however, make certain it's simple and reflects the personality of your brand.
3. What should the logo convey? Underlying message
A great logo is an expression of your company values, culture and people. From the color to the shape it should provide an immediate sense of what your company is all about – an insight into the personality of your brand.
However, before you dash off to commission your logo, we suggest that you devise a mission statement that underpins your brand. This ensures that the concepts returned from your designer will be all the more tailored and refined.
Also think about the unique selling points (USPs) of your company. If speed and efficiency is crucial to the marketability of your service, you may wish to liaise with your designer to ensure this comes through in your business logo.
Amazon's logo is the perfect example.  They use the company's name with an arrow below pointing from the "a" to the "z" – this embodies the company's values and personality. The arrow doubles as a smile which conveys friendly approachable customer service and it connects the 'a' to the 'z'  because Amazon stock everything you could possibly need, everything from A to Z!
4. Where will the logo be displayed mainly? Logo Application
Consider how and where the logo will be used most of the time? Different usage of the logo is typically referred to as "logo application."
This is really important before beginning the design process because it tells the designer what can and cannot be done from a design point of view. Logos used on business cards, websites, stationery, badges, billboards, and vehicle-liveries, all come with their own design limitations.
For example web-based companies, who do all of their business online, might decide to use only the RGB spectrum for the logo since it is designed for digital devices. On the other hand, this would be a very bad choice for a company who does business offline and has to print a lot of corporate literature.
5. Lastly, research your designer
Even if you think you're creative and you're on a tight budget, we suggest you leave designing your logo to a professional graphic designer.
Working with a skilled graphic designer is vital. Graphic Designers understand what a good logo is and how it needs to scale and function across different channels such as websites, storefront signs and all key things that shouldn't be left to chance or guessed.
That said, it's still a good idea that you advise the designer which logo colours, shapes and fonts you like and don't like. Communicate your preferences with them before any mockups are drafted.
While well-established and professional firms may charge in excess of £2,000, this is not your only option for quality. Many independent design agencies, like Verve, charge, much less to make a successful business logo.
Our advice: do your research. Start-up businesses on a tight budget should not just settle for the cheapest package available. Check the quality of previous designs in the designer's portfolio and seek out customer posts for reassurance that you have made the right choice.
If you would like Verve to help you with your new logo project call us today on 01743 360000 or complete our contact form for a call back.
Is Your Website On Brand?
Is Your Website On Brand?
Is my website on brand is a question every business owner should be asking themselves today. If you haven't or are unsure exactly what 'brand' is, then let us break down the fundamentals of a brand and its importance within your business and your website.
Is Your Website On Brand?
Simply put, a brand is an accumulation of identifying elements that differentiate one seller's business, product and services from another.
---
What makes up 'Brand'?
Some brands are so strong that they are recognised by a single brand elements such as the font used in their company name (Mcdonalds) or the colours used in their logo (Google), however, most companies would consider the following to be the basis for their brand.
Business Name

Website URL

Logo

Slogan / Moto

Colours

Fonts

Tone

Imagery
---
Brand Influence
Your brand can consciously and subconsciously influence your audience, set moods and dictate much of their buying decisions. Your brand influence starts at the very moment your marketing collateral connects with a prospect. Your brand could be, or should be, everywhere – business cards, brochures, websites, email campaigns, infographics.
---
Brand Consistency
How many times have you been given a business card and the logo, font and colour are completely different to how they appear on the website? This inconsistency instantly lowers trust and is not an obstacle you want, or need to introduce into your selling cycle. It also creates an element of confusion and prospects are left questioning whether or not the two identities refer to the same company or not. Use of colours, fonts, imagery, key messages and all other brand elements must be consistent on all marketing materials.
---
Where should 'Brand' be in a website?
Your brand plays a very important part in relaying your key messages into your website and as mentioned above, these need to be consistent across the board. Even if you are not receiving a high volume of website traffic at present this may not always be the case. It can take one successful email campaign or a successful Pay Per Click marketing campaign for your website, and brand, exposure to change very quickly.
Your brand is embedded in the design of your whole website. Your logo and choice of imagery generally takes centre stage on your homepage, your website will be (or should be!) styled with a particular set of complementing colours that are also fully, or partially, incorporated into your logo and of course your website name (which should include your business name if possible). The tone in which your content is written will also play a big part and is often one of the most overlooked areas of branding.
---
Brand Guidelines
A set of brand guidelines will help keep your image consistent across all marketing platforms. It is a point of reference for you and your marketing agency. Your guidelines don't have to be extensive but should clearly lay out the do's and dont's of each brand element. At Verve we often work with clients to develop their brand from scratch so if branding is something you haven't given any thought to yet then do not worry we are here to help.
---
Why is Brand important?
Your business is identified by its brand. It can often incite emotion and influence buying decisions. Successful brands who keep their branding consistent and meet the promises set out by their mission statements earn brand loyalty and this is key to business growth. There is a big thought process involved in the creation of a brand and much care should be used to ensure it is interpreted in a consistent fashion.
Although this article is titled 'Is Your Website On Brand?', the importance of your brand, and its influence, will be found on a host of marketing materials such as Business Cards, Letterheads, Leaflets, Emails, Social Media Platforms, Exhibition Stands, SEO Campaigns and wherever else your choose to advertise your business.
Verve Graphic Design are experts in brand design and the managing of its appearance through marketing campaigns. If you would like a consultation to discuss the creation of a new brand or managing your brand through marketing platforms please get in touch with us today!
27 Superb Sites With Royalty Free Stock Images For Commercial Use
27 Superb Sites With Royalty Free Stock Photos For Commercial Use
Any successful website, blog or social media account needs eye-catching imagery.
Fortunately, there are plenty of resources available, the issue is that most of them are either very expensive or under the jurisdiction of extremely complicated licensing laws.
Once you do find a resource that offers free stock images, the majority of these sites host the same, similar stock photography and clichéd 'arty' photos.
Here at Verve, we think a lot about visual content and following on from the success of the recent 21 Blog Writing Tips From The Experts article which now has well over 2,000 social shares (and counting), it made perfect sense to put together this post…

For my own benefit, I wanted a 'go to' list of sites that offered royalty free stock images for commercial use. There did not seem to be much available that wholly offered what I was looking for. There are articles that list 'free stock image' sites, but I found that 99% of these did not clearly state the licensing rules with regards to commercial use of the images.
All of the photographs featured on the sites on this list are free from copyright restrictions and can be used on your web sites, blogs and for any other commercial use.
The list is split into 2 sections and an overview of the license for each site is included within block quotes along with a link to the full license details (if applicable).
If you find this post useful in anyway, please do share it on Social Media (buttons to the right). Social shares allow us to grade the good content from the great and ensures future content is even better!
After many hours of research, here are my 27 recommendations for sites with royalty free stock images for commercial use.
---
Free – No Attribution Required
Most of these sites are licensed under Creative Commons Zero which means you can can copy, modify, distribute and use the photos, even for commercial purposes, all without asking permission. The sites not covered by Creative Commons Zero have also been made available for commercial use without the need to attribute the site in any way (although Im sure they would appreciate a mention).
1. Pixabay
An incredible source of over 250,000 free photos, vectors and art illustrations. This site is categorised and has search functionality so it is very easy to find what you want, fast.
To the extent possible under law, uploaders of Pixabay have waived all copyright and related or neighboring rights to these Images. You are free to adapt and use the Images for commercial purposes without attributing the original author or source. Although absolutely not required, a link back to Pixabay would be nice. Full terms here.
2. Gratisography
Gratisography contains high-resolution images captured by Ryan McGuire. The site utilises a 1 page design; as there are no categories it can be difficult to use if you are looking for a particular genre of photo. That said it is my 'go to' site if I am unsure exactly what type of photo I require and in need of some inspiration.
All photos published on Gratisography are licensed under Creative Commons Zero which means you can can copy, modify, distribute and use the photos, even for commercial purposes, all without asking permission.
3. snapographic
Substantial array of high-resolution downloads that are organised by category. All pictures on the website were captured by Thomas Mühl. There is also an option to download all current photos as a .zip file for a donation of €10.
All pictures on snapographic.com were captured by Thomas Mühl and are free of Copyright Restrictions (CC0 1.0 Universal). Attribution is not required but would be appreciated.
4. Picography
A stunning selection of high-resolution photos put together by Dave Meier. Currently a relatively small selection of stock on the site (but what they do have is incredible), I recommend subscribing to the mailing list to receive new photos straight to your mailbox every month.
All photos published on picography are licensed under Creative Commons Zero which means you can can copy, modify, distribute and use the photos, even for commercial purposes, all without asking permission.
5. Jay Mantri
Collection of photos put together by designer Jay Mantri. 7 new photos are added every Thursday and you can subscribe for reminders once new stock is added.
All photos published on Jay Mantri are licensed under Creative Commons Zero which means you can can copy, modify, distribute and use the photos, even for commercial purposes, all without asking permission.
6. Public Domain Archive
Beautiful selection of stock images put together by Matt Hobbs and his family. There is always something breathtaking on the homepage and I love the simplicity of the categories. New free stock photos added every week, e-mail subscription available.
All photos published on Public Domain Archive are licensed under Creative Commons Zero which means you can can copy, modify, distribute and use the photos, even for commercial purposes, all without asking permission.
7. Unrestricted Stock
What really makes Unrestricted Stock stand out from the rest is the free stock vectors and icon sets they offer. Their mission is to provide the world with high quality images, video and vectors at no cost and with no usage restrictions..
Our entire philosophy is built around providing high quality stock photography, video, and vectors for free and unrestricted in terms of use. We're happy to say you can pretty much do anything with our stock but to be sure check the usage agreements.
 

8. SplitShire

SplitShire offers delicious, free stock photos for personal & commercial use. The site is owned and maintained by Daniel Hanescu. Daniel is a web designer, graphic designer and photographer who like me, was looking for some cool photos for projects (and having difficulty). I love the look and feel of the site and particularly the mood of the photos on show.

Hi, I'm Daniel Nanescu and I love photography so much that I give my shots away for free. Yes it's true, we Italians are highly generous people.

I want to personally thank you for stopping by my site SPLIT SHIRE, where I share all of my personal shots to the public for free. It might sound like I'm a little crazy, but anyone who has ever done any graphic design work, which is what I also do, knows it is so hard to find great pictures. Full terms here.

9. Life Of Pix

Free high-resolution images/photos for personal & commercial use, new content added weekly. Hand-made with love by Leeroy Advertising Agency in Montreal & its network of photographers.

All photos published on Life Of Pix are licensed under Creative Commons Zero which means you can copy, modify, distribute and use the photos, even for commercial purposes, all without asking permission.

10. Pic Jumbo

Pic Jumbo was created by web designer Viktor Hanacek. The site hosts a varied selection of genres, from weddings, to food, to animals. My personal favourites are within the abstract category.

You can use them for many different things. For webdesign, sliders, apps, backgrounds or any other commercial use. You are not limited. One thing I would really appreciate is an attribution. It's up to you, it is not necessary but greatly appreciated! Full terms here.

11. Unsplash

On a personal level, Unsplash is usually the first site I visit if I am looking for an eye-catching stock photo. 10 new images are uploaded to Unsplash every 10 days and you can subscribe to the updates.

There is no search functionality but there is a constant plethora of jaw-dropping photos featured on the homepage.

All photos published on Unsplash are licensed under Creative Commons Zero which means you can can copy, modify, distribute and use the photos, even for commercial purposes, all without asking permission.

12. New Old Stock

Created by Cole Townsend, it contains vintage photos from the public archives, free of known copyright restrictions. Outstanding selection of photos that pre-date copyright laws.

All photos on this site are not known to come under any copyright restrictions. Full details of the rights can be found here.

13. Free Range Stock

Not the best site on this list. Only about 50% of the images are of a high quality and you need to register before you can download (and even then they persist on asking you to like their brand on social media. All that aside the site does contain a very large selection of images.

All images are freely available for use in commercial projects. Full details and FAQs can be found here.

14. Magdeleine

If I am looking for inspiration I generally go to Magdeleine. What I love is that as well as having the options to browse by category and search it is also possible to group images by their 'dominant colour'. Not the largest array of Creative Commons Zero licensed images, that said, every single image on the site is incredible.

All photos published on this sections of Magdeleine are licensed under Creative Commons Zero which means you can can copy, modify, distribute and use the photos, even for commercial purposes, all without asking permission.

15. Little Visuals

Subscribe to Little Visuals and you will be sent 7 x hi-res images every 7 days. Don't want to hand-over your e-mail address? That is fine too as the weekly images are also featured on the website.

All photos published on Little Visuals are licensed under Creative Commons Zero which means you can can copy, modify, distribute and use the photos, even for commercial purposes, all without asking permission.

16. Death To The Stock Photo

Death To The Stock Photo is not your ordinary stock photo site. It is also not the place to come to if you want to find thousands of free stock images.
The goal of Death to The Stock Photo is to bring you a variety of options that are available for commercial use for your blog posts, social accounts and mockups. Subscribe via e-mail and each month you will be sent a pack of 10 photos all linked to a particular category.

Death To The Stock Photo use their own license agreement. Photos are free for commercial use and the Terms of service with the full license details can be found here.

.

---

FREE – Attribution Required

The majority of these sites are licensed under Creative Commons Attribution (BY), this means that licensees may copy, distribute, display and perform the work and make derivative works based on it only if they give the author or licensor the credits.

The others, although not licensed under Creative Commons can be used for commercial purposes so long as the author is attributed.

In plain English, you can use the images on your websites, blogs and social media but you need to attribute the author and inform them of any changes to the original work.

17. Im Creator

A curated collection of free resources all for commercial use. The site utilises search functionality to find images based on your search term. These images are hosted on Flickr and will be covered by different versions of Creative Commons Licenses.

The Creative Commons License varies for each image, you should check the individual licensing rules that can be easily found before downloading.

18. Fotogrph

Although this site does contain fantastic nature related photographs (animals, flowers etc…), for me it is better used as a great resource for textures and background images.

Free stock images created and released by Doni, Justin and Al under the Creative Commons Attribution 3.0 License. Use them on your website, your blog, in a WordPress theme, on a mousepad… Wherever, just give us credit and it's all good. Full details here.

19. Car Pictures

Don't be put off by the look and layout of this site. If you are looking for photos of cars this is the place to visit. There are currently over 100 different car makes (I do not have the time to count how many models there are!). Although the site could do with a revamp the categorised structure and search functionality makes it extremely easy to use.

This means they can be used for any purpose, even commercially but you must give appropriate credit to the original author

Note: This site has recently closed

20. Animal Photos

In the same vein as carpictures.cc it is not the most aesthetically pleasing site on this list; however, if you need free stock images of a platypus or an armadillo then there is no better site than this.

The images on animalphotos.info are licensed by CC-BY-SA. This means they can be used for any purpose, even commercially but you must give appropriate credit to the original author

21. Stock Media

Stock Media is another useful source for generic stock images. Need a photo of some money, balloons or a random object? Give this site a look.

Work by stockmedia.cc is licensed under a Creative Commons Attribution 3.0 Unported License. Images must be attributed to "http://stockmedia.cc". Full details here.

22. Superfamous

Superfamous is the Los Angeles-based studio of Dutch interaction designer Folkert Gorter. This site does not host one unattractive image, it is rammed full with outstanding landscapes and breath-taking scenes of nature.

The design work on this site is available under the conditions of a Creative Commons Attribution 3.0 license. This means that you can use the work for your own purposes — including commercial use — as long as credit is provided.

23. Magdeleine

Ok so Magdeleine has already been mentioned within the 'FREE – No Attribution Required' section of the post. Although the images referenced in this section do require attribution they deserve an extra mention as the quality of the images on show are of an incredible standard.

The design work on this section of the site is available under the conditions of a Creative Commons Attribution 3.0 license. This means that you can use the work for your own purposes — including commercial use — as long as credit is provided.

24. Lock And Stock Photos

A lovely array of images, from nuts and bolts to sunflowers to police. I particularly like the 'tag' system that allows you to easily view all images related to 'trees', 'bikes' etc…

Images on this site are released under the Creative Commons License ShareAlike 4.0. If you use any of these photos you should link back to AJ Montpetit's personal website (http://ajmontpetit.com). Full details here.

25. Photo Everywhere

A selection of over 3,000 travel stock photos categorised by geographic location. Need stock images for an article about London, Australia or Japan? This is the first site to check.

Images are provided free of charge under a Creative Commons license – on a royalty free basis and the condition that a credit (printed use) or a hyperlink (online use) is made to this site "http://photoeverywhere.co.uk"

26. Big Foto

Large selection of pictures contributed by amateur photographers who want nothing more than to see their images on the internet. As you might expect the overall quality of the images does not complete with some of the other sites. A nice little touch is that in each photo gallery you will find tourist tips and ideas alongside the free photos.

bigfoto copyright is very simple. You can use all pictures free of charge in return for providing a link to the bigfoto website (http://www.bigfoto.com) on your own website or blog.

27. Creativity 103

Cr103 is a somewhat untapped library of free abstract backgrounds, textures and design ideas.

You can use the stock images on this site in almost anyway you want, if you do use the images then you take all responsibility and liability arising from their use. If you use the images in a commercial application then you must credit this site as the source. Full details here.

---

Conclusion

This list proves that every business or blog does not need to pay iStockPhoto, Shutterstock or any other paid-for stock photo service to find breath-taking images that are free for commercial use.

Each of the 26 sites featured in this list have specific strengths and standout areas of expertise. Take a little time to discover which sites are your favourites and you will be armed with a whole arsenal of regularly updated resources to keep your work fresh and breathtakingly-beautiful.

Have I missed any? If you have any recommendations for me to make this post any better I would love to hear your comments below (where you can also find our newsletter signup to receive all future Verve blog material).

If you have found this post useful in anyway, please do share it on Social Media (buttons to the right). Social shares allow us to grade the good content from the great and ensures future content is even better!

At the time of writing, all of the images on these sites are freely available for commercial use, that said, I can not guarantee that individual sites will not change direction in this area. Where available I have added links to the 'licensing terms' for each site.
The History of Flat Design (Infographic)
The History of Flat Design (Infographic)
Hello and Welcome, to "The History of Flat Design".
As with fashion, technology and business; design evolves with people's tastes and ideas. We are going to take you on a journey that started in 2010 with the Windows Phone and goes right the way through to the latest big adopter, the Apple Watch. The age of Flat Design is well and truly here.
Our Graphic Design team here at Verve are experienced in a variety of methods to produce eye-catching and persuasive designs to help your business. Contact us today to discuss your requirements, or take a look through some more infographics we have produced here.
Thank you for visiting our History of Flat Design infographic.