×
Claim
Your
FREE

Audit.

Full Website and Marketing Audit.

Fill in your details and one of our team will be in touch to start your audit.
Communicate with Your Customers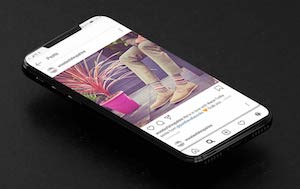 Communication is Key
Communicating with your customers is key to running a successful business. Keeping people as up to date as you can will help them to feel calmer and more at ease. There are a number of tried and tested ways that you can do this.
Changes to Your Site
It is fairly easy to make some simple changes to your website that will inform any visitors of changes to your business and circumstances. You can apply pop ups so that when customers land on your page they are instantly told about any recent developments. Banners are also a handy way to let customers know about changes and news.
Keeping your blog up to date will also give customers a place to go to see what's new with your business.

Changes to Delivery
This is extremely important. People are less likely to get upset and complain if they have been pre warned about any changes to your delivery times. If there are going to be delays then let your customers know before they order, or as soon as you possibly can to avoid any unnecessary frustration!



Mailchimp Campaigns
These are a great way to let your customers know about what is new with your business. Ensure that your campaigns are informative and useful. Always test the emails before sending and check any links. Depending on the type of information you are sending out, you can always bring the email to life a little more with bespoke design. Remember not to spam though, good content is key.

Social Media updates
Quick, instant and a way to reach many people at the touch of a button. As with your email campaigns, make sure that the content you are providing is informative and useful. Social media can be such a handy tool so make sure you utilise it as best you can!
If you need a hand with how to create a good communication strategy to ensure your customers are getting all the information that they need then don't hesitate to get in touch! holly@verve-design.co.uk