How to Make Your Business Greener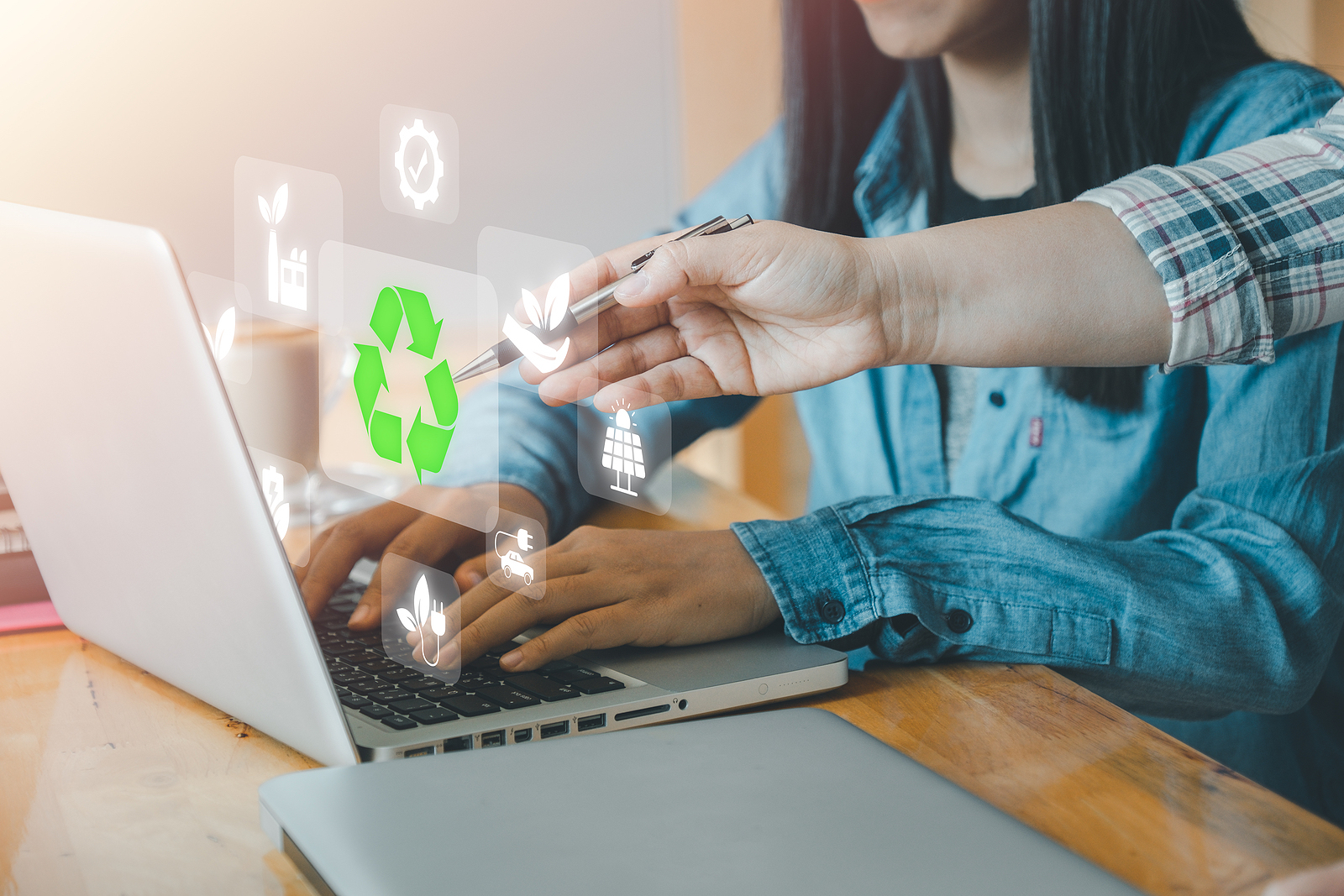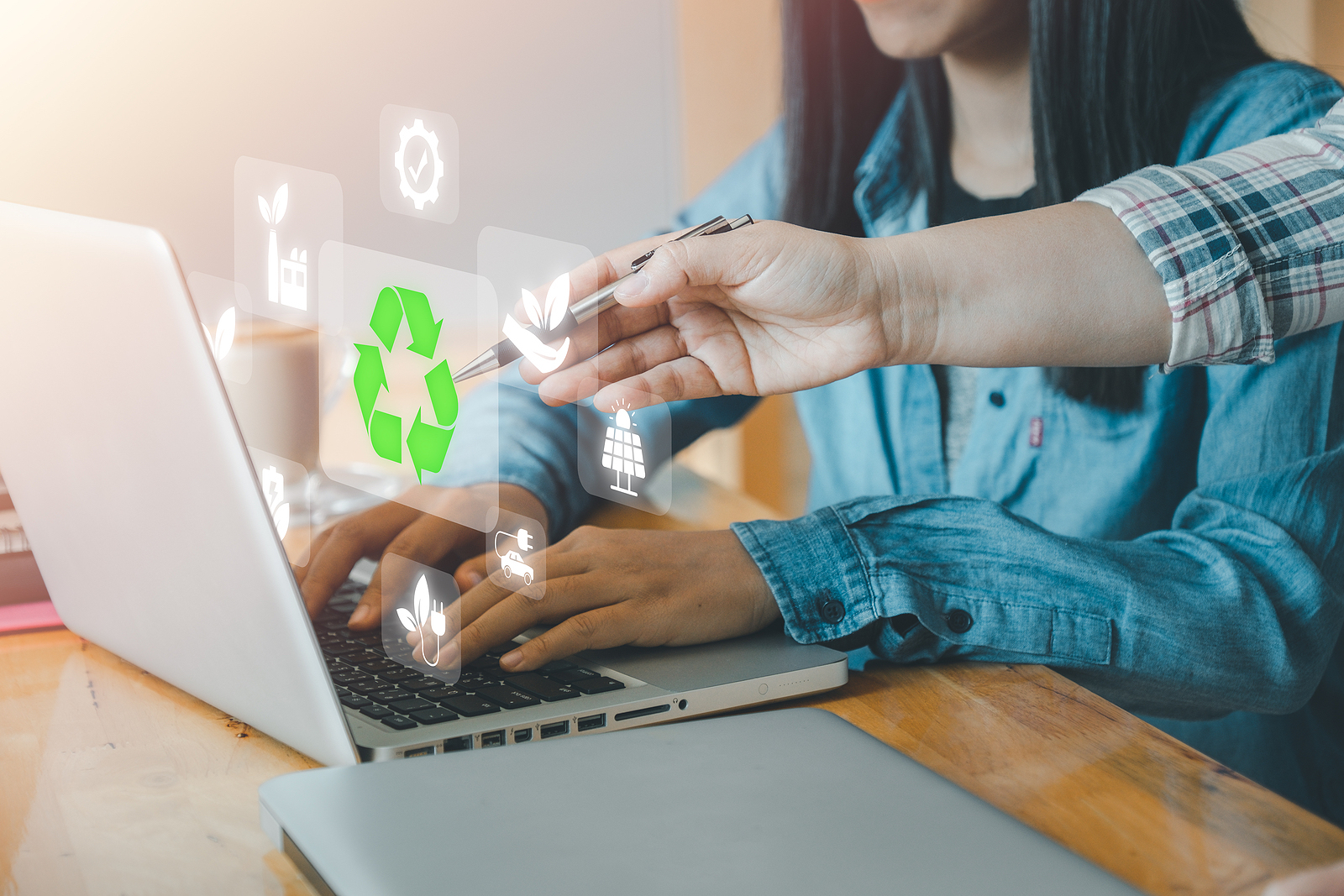 As a certified B Corporation Company we are committed to helping the environment and becoming greener by the day, there are lots of things that we do to help reduce our carbon footprint but here are just some of the actions we take that you could implement to make your business greener too!
Recycle
Making a conscious effort to recycle waste is a great step to take, getting the whole team behind it can make a big difference and it saves a vast amount of waste going into landfill. Pop some recycling bags or bins by your main rubbish bin to make it easy for everyone to get involved. It does cost money to recycle so it is worth looking into companies that offer a cost effective option and that cover most recycling services.
Companies like Ash Waste Services and Veolia offer a very comprehensive range recycling services.
Ash Waste Services state: "Our aims are simple; To provide a waste management service that is fantastic value for our customers, whilst recycling and reusing the waste we collect to deliver a sustainable future for our planet."
Veolia State: "We have long been recognised as a leader in sustainability – and today we take the next steps with 10 sustainable commitments to preserve and protect the environment for future generations and support our people."
Switch to a Greener Energy Supplier
There are some fantastic green energy suppliers around now with an increasing number generating power from reusable sources. Some use a percentage of renewable energy and some get their energy from 100% renewable sources using wind, hydro and solar. The bonus is that they're usually very cost effective so you're helping out the environment without having to increase your outgoing costs, what's not to love!
Save Energy
Switching computers off and unnecessary lights can all add up to saving on those energy bills, not to mention it is better for the environment and using more natural lighting is much better for you and your team.
Ride a Bike or Share a Car
If you live close to the office why not opt for riding a bike to work instead of driving, even on the odd occasion is better than never, and helps to reduce those fuel fumes. Or alternatively, share lifts into work with a colleague.
Sustainable Suppliers
Take a look at the people who supply your paper, printers and so on, choosing eco-friendly suppliers will help you to become more sustainable as a business.
Choose Energy Efficient Electrical Appliances
From microwaves to computers, switch to energy efficient electrical appliances to help you save money and energy and protect the environment. You don't have to sacrifice quality because they generally tend to be well made and enhance the user experience.
Remote Working
Offer remote working for a few days as week as an option to your employees where possible. It reduces travel and is better for the environment, whilst also giving employees a better work to life ratio, resulting in a happier, not to mention greener team.
Solar Panels and Ground Source Pumps
Both of these are great renewable energy options for running an office. A solar panel will transform energy from the sunlight into electricity for the office, enabling your business to save money on energy bills and reduce your carbon footprint. Ground source pumps are a fantastic alternative to non-renewable heating fuels, transferring heat from the ground outside your office to be used as heating within the office. They are excellent low carbon heating systems that are popular due to their high efficiency rate and low running costs.
Get in touch if you want to work with us!