How to improve your website using a UX audit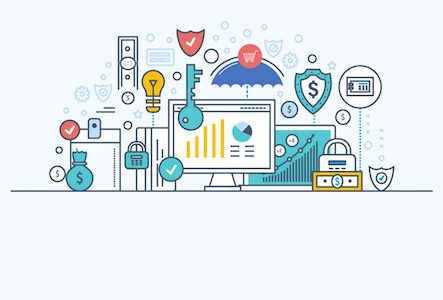 For any website, in particular, e commerce sites, measuring visitors and conversions is a way to track success. More traffic and subsequently month on month improvements in sales is what businesses are looking for. So, what happens when your steadily climbing graph starts to plateau? Quick fixes and small tweaks based on assumption are easy to implement but don't resolve any long term problems that you may be unaware of. A UX audit is based on proven facts and can often uncover issues. Here's why you might want to consider conducting one:
What is a UX audit?
UX stands for user experience. In order to convert potential customers, they must be able to follow a clear, relevant customer journey. Where small changes and fixes to your website tend to be based on guesses, a UX audit uses facts and data to pinpoint any areas of your website that might be causing usability problems and provides suggestions and recommendations on how these can be improved.
Why might I need a UX audit?
There are a number of reasons you might be considering a UX audit for your website:
Technology and website design trends
New trends tend to emerge every month. A website audit is a way of knowing you keep your website up to date and to the current usability standards.
Your website is not converting
Have you reached a peak of monthly sales and no longer seeing improvements? Or are customers just not completing their conversion journey? A UX audit will help diagnose the problem.
Your website is outdated
In the last 5 years alone, website design has changed and improved dramatically. Your website may still be relatively 'young' but need an overhaul. A UX audit allows for your redesign to be strategic and based on real facts and figures.
You have launched the website recently and want to analyse how people interact with it and polish any conflictive areas
A fresh, new website can be designed, built and launched based on what you think will work. With as little as a few of months of data, a UX audit can tell you what converting customers and what isn't.
User feedback is negative
They say the customer is always right. If users say your website is difficult to navigate and figures show they aren't converting, it may be time to take their comments on board and consider why this might be.
Verve's UX Audit Process
If you have just launched your website or have done so in the last couple of years, our UX audit process is perfect in helping you to drill down into what attracts customers and improve user journey.
Research
1. Understanding your business
In order to perform a UX audit, we need to know more about you and your business. What services do you offer? What is your USP?
2. Understanding your customer
Key to any business is your customers. Who are they? Do you have a particular target demographic?
3. Your key objectives
Where should your customer ultimately end up? It may be on the checkout page, submitting an enquiry or even picking up the phone and speaking to you directly.
Analysis
Once we have a clear idea about what your website should be doing and the key goals, we can conduct our audit. We use Invision to plot our pointers and suggestions about how we feel improvements can be made to the user experience. This can include issues in the design viewed on multiple devices if your website is responsive. Invision can also be used to communicate with our team and ask questions.
We can also analyse your user interaction via Hotjar and Heatmaps, click here for more information about this process. This will also reveal how users are navigating on your website and what areas are the most popular ones or, if there is any are in particular that need enhancing. According to intechnic.com, observing just 5 website users usually confirms about 85% of all usability problems on a website.
If you would like to discuss conducting a UX audit, contact Verve today.