International Style Coaching Company choose Verve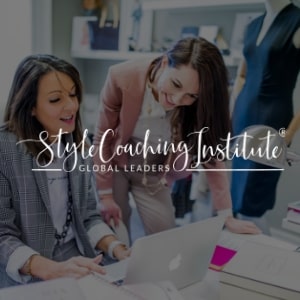 Verve are delighted to announce the acquisition of their latest client, Style Coaching Institute who have chosen Verve to transform their digital presence!
Style Coaching Ltd comprises of Style Coaching Institute along with a branch off company, International Association of Style Coaches™' (IASC), and is run by managing director, and accredited life coach, Kate Redmond, alongside company CEO, Tracy Redmond.
Through Style Coaching Institute, the company provide online training courses and live events, helping interested parties to become professional Style Coaches™ and through the IASC, they provide a more in-depth, ongoing support service, designed to help Style Coaches to set up and efficiently run their own business. Both companies are recognised internationally and serve a world wide audience.
Style Coach first approached Verve back in June 2018, having outgrown the capabilities that their current website provides.
Following meetings, specification drafts and prompt communication, Style Coaching chose Verve as their preferred digital partner. Kate Redmond, company director, had the following to say about their new relationship with Verve.
"…When I first contacted Verve, I was immediately offered excellent assistance and a face-to-face meeting to discuss our needs. The meeting went really well – Sarai and Julian gave me great confidence in their professionalism and I felt that they listened and understood what we were looking to achieve. They were approachable and friendly, and didn't put any pressure on me to make decisions. I went away, and whilst they prepared an initial proposal, I continued my research and contacted several of their past clients to gain a clear picture of whether this was a team we could trust! Everyone I spoke to helped to reassure me that Verve would not let me down, that they were an ethical company with high professional standards, who delivered on their promises, offered fair pricing, and who demonstrated excellent skills when given complicated and challenging projects.
The independent feedback was nothing short of 'glowing'. The team offered us a second meeting, and spent an enormous amount of time answering our many questions. They were patient and understanding that this was a big decision for us. We chose Verve because the combined team of Sarai, Julian and Mark seemed to have all the skills and expertise to help us achieve our vision, and also that they seem to be trustworthy and nice people to deal with. Their communication and follow-up is excellent and gives us a lot of confidence in the success of the long-term relationship between our companies. We are delighted to have found Verve and excited to begin working together. We can't wait to start this new chapter and feel that with Verve we are definitely in 'safe hands'!"
Over the coming months, the team at Verve, will be busy creating prototypes, creative designs and sitemaps for both websites and implementing those designs into both sites to replicate those designs. During this process Verve will be planning a digital marketing strategy to help promote the brand post launch and provide a managed multi-channel ROI focused digital marketing campaign to drive relevant targeted traffic to the websites, which will be measured by key performance indicators based on the objectives and goals of the business.
With Verve's experience in branding, web design and strategic digital marketing campaigns we are very confident that our relationship with Style Coaching will be successful and long lasting.
Is it time you took your website and digital presence to the next level? The longer you leave it, the greater the gap becomes. Contact Verve today to discuss your market and find out how we can help you grow in an ever changing digital environment. info@verve-design.co.uk | Call Us On 0174 360 000