Is Your Website Performing?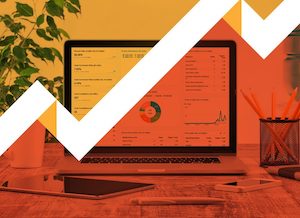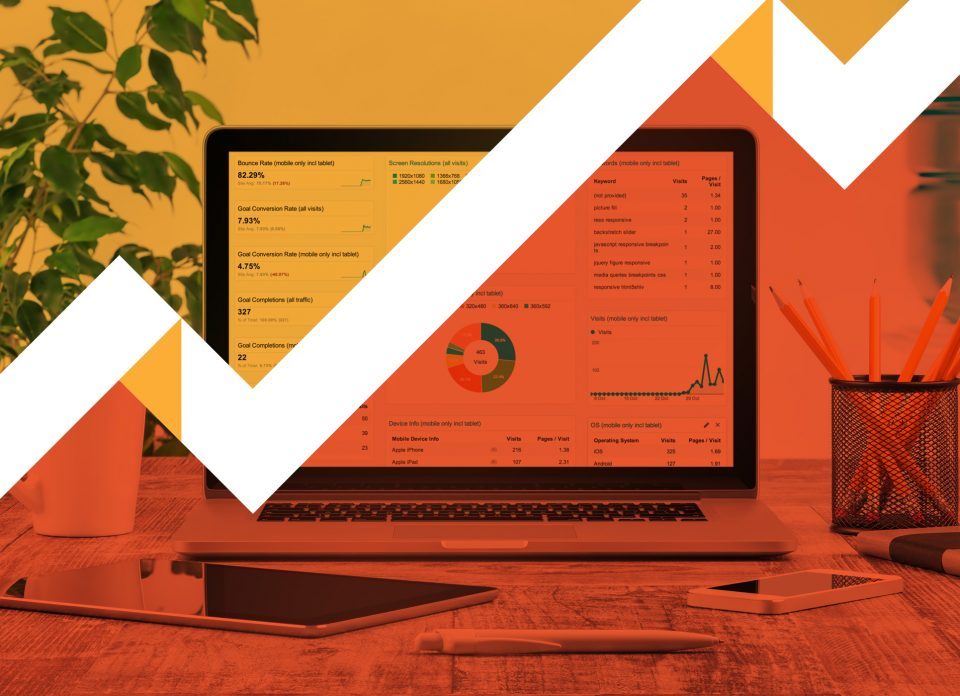 Is Your Website Performing?
Your website is the digital gateway to your products and services, bridging a gap between the digital world and your business. It acts as the online face of your company by promoting your brand, providing information about you and advertising your services and/or products.  It also offers a way for your audience to convert with your objective conversion action, be that an enquiry, event registration, purchase, email newsletter sign-up or another conversion type defined by your business goals.
Most businesses have a website.   We can reach it by either typing the website address into the browser's url address bar or by searching for it via a major search engine such as Google.  However,  how many of us know how well our website really performs? By that we do not mean how many overall visitors your website receives each month, but for us to really understand how well our website is performing, we need to drill down deeper into our websites analytical data.
Tracking your website visitors
Website owners who are serious about how successful their website is will have some sort of website analytics to track website visitors. If you do not have a way of tracking the performance of your website, then we strongly recommend creating a Google Analytics account and installing the tracking code into your website. If you are unsure how to do this then we can do this for you for a small fee. For the purpose of this article we will presume you do have Google Analytics. Google Analytics is used by 83.4% of all the websites whose traffic analysis tool we know, which equates to 54.4% of all websites.
IB Photography / Shutterstock.com
Google Analytics
Through Google Analytics you can find a whole host of data about your website visitors. There are three key areas to focus on before we start to analyse the data though;
What information should you be looking for?
Where is this information stored?
What should I do with this information?
What information should I be looking for?
In order to understand if your website is performing well, you need align your goals or objectives with those in Google analytics. Traffic statistics are a good indicator of how popular your website is, but they do not paint the full picture. You need to know what type of traffic your website is receiving and more importantly if it converts into a goal. You must close the loop on the full ROI journey and this ends with a conversion of some point (actual ROI goes further, but for the purpose of this article we will stick with ROI to the point of website conversion).
Website Traffic
If you do not have any website conversion action that you want to measure (unlikely in most cases) then you must make sure you look at the right areas of traffic. Website traffic is generally split into 5 or 6 channel groups (some may have more).
Organic traffic
Paid traffic
Direct traffic
Referral traffic
Social traffic
Email traffic
The one to be careful of here is Referral traffic. Referral traffic, on most occasions, contains spam traffic, which is unwanted traffic from websites with a sole intention of spamming your analytics.
Organic traffic can give you a good insight into how well your website is performing in search engines. You can take this one step further by linking your Analytics account to a Search Console account. SEO Gurus MOZ have a lot of very handy guides on Google Search Console to help you do just that. Through Google's Search Console you can get an insight into the search phrases users have used in order to find your site in Google.
We won't hold up on this subject anymore because in most cases you really should be measuring a conversion action of some description and therefore we will move on.
Conversions/Goals
It is pretty simple to set-up conversion tracking for goals in Google Analytics. You may need assistance adding the tracking code to your website, but your agency won't take too long over this. A goal can be such as reaching a certain page in your website (for example the thank you page that loads after an enquiry has been submitted) or a purchase of a product. There are a number of other conversions too for those who want to measure visitor behaviour.  This includes, for example, playing a video on the website, spending more than 5 minutes on the website or viewing more than x amount of pages on the website. These types of conversions are worth monitoring if you want to measure the success of certain elements within the website such as how popular a video is or how effective your user journey is.
Once you start tracking conversions in analytics you can close the ROI cycle and measure key performance metrics such as your website's conversion rate, cost per conversion and conversion volume.
Audience Behaviour
Audience behaviour offers you a unique insight into how your website visitors interact with your website. This provides the data needed to make key decisions regarding what areas of your website you need to improve on.
Under a menu item called 'Behaviour Flow', analytics stores your audience's user journey from the landing page through to 1st interaction, 2nd interaction and 3rd interaction. You can see what common paths your users are taking through your website and also at what points they drop off.
Through the behaviour reports in analytics you can drill down to a granular level and open up an array of insights into page speeds, searches performed on the website and key events.
Where to look for information
Google Analytics organises its reports under 5 main categories.
---
Real Time – View activities that are happening on your website in real time. See information such as how many visitors are on your website right now, watch a conversion happen in real time and follow user behaviour as it unfolds.
---
Audience – Gives you a detailed breakdown of your audience profile. In here you can gather an understanding of your audience's demographics, where they come from, what language they speak and what technology they used to visit your website.
---
Acquisition – These reports help you to understand what driving factors were behind your audience's visit to your website such as what channels did your customers use to visit your website (Organic, Paid Advertising, Social etc), Google Adwords data (if linked up to Adwords) or Search Console data (such as what search terms triggered the appearance of your website in the search engine).
---
Behaviour – From here you can understand how your audience interacts with your website. What landing pages are most frequented, what journey do users take through your website and suggestions on how to make your website faster.
---
Conversions – Once you have set up goals in Analytics, you can view key information to help calculate your return on investment. Under the conversions reports, analytics will show you conversion volume, conversion rates and if you website is ecommerce you can find revenue data in here also.
---
Overview
Knowing how well your website is performing and identifying areas for improvement goes way beyond simply comparing your website traffic month-on-month. Drilling down audience tendencies, behaviours, traffic sources and mediums and closing the loop on return on the investment cycle is the key in understanding your website performance.
If you would like expert assistance and an insight into how well your website is performing, please contact us at Verve. We are digital marketing experts and Google certified partners and can assist in the review of your Google Analytics account.  We will provide advice and assistance to ensure it is set-up correctly as well as creating a report to provide you with all of the insightful data you need to fully understand how well your website is performing, how your audience interacts with your website and a profile of your typical website visitor.