Logo Design: 5 things to consider before approaching a designer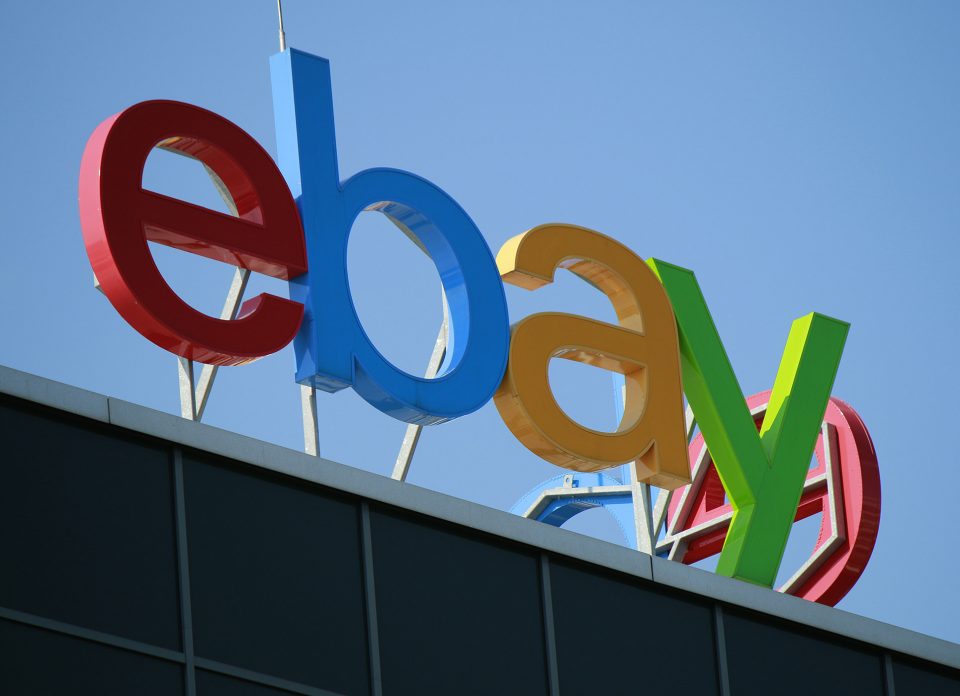 Logo Design: 5 things to consider before approaching a designer
Clients are often surprised at how much time is spent during the briefing stage. The briefing process is a critical stage since it provides the perfect opportunity for clients to reflect on their current position and to ensure that the right choices are made.
Typically, this is time well spent and means the design process has structure and direction from the outset. But more importantly, it means both you and the designer understand what the end result aims to achieve.
If you are considering embarking on a new logo design project, here are our top 5 tips to help you create a strong brief for great results.
1. Know your company name
This may sound obvious, but when researching company names, you need to think carefully for both legal and marketing purposes.
The process of naming your company is very important. You need to ensure that you get it right first time, that it is consistent throughout the lifecycle of your business and that it has longevity.  Try to pick a name that can grow with your business.
Don't choose a name that is ridiculously long and think twice before adding a tag-line to your logo. Whilst choosing a generic word such as 'solutions' or 'services' may be appropriate to your business, it can be difficult to visually represent.
It is vital that you inform  your designer if the business logos that of a new business or improving an existing logo. If  it is improving an existing logo, then you need to ensure that existing customers do not disassociate it with your business by making any radical changes.
2. What style of logos are there?
Ask yourself, what are the main characteristics which define your company? Do you want to convey a sense of youth, power and innovation, or an established safe pair of hands? What characteristics would you prioritise?
These considerations will underpin the design of your company logo, and you may wish to match them with one of our five log0-style categories when communicating with your designer:
Corporate logos are simple, bold and communicate strength. They don't necessarily illustrate what a company does. They are basic trademarks that symbolise a company even if they are a somewhat arbitrary choice.
Text-only logos are a challenge to keep unique because most fonts are so widely used. But it can provide a nice literary or legal look. Or if you want something more arty, then a handwritten or arty font can look very unique.
These logos have a classic rich feel and also have real longevity.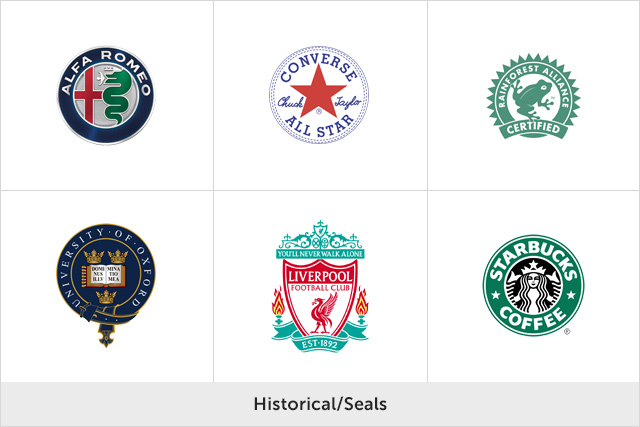 Fun and beautiful. We're huge fans of old world style.
Whimsical logos, when they're based on illustrations, take more time, are more costly and are more unique than any other type of logo.
These examples are a starting point to help illustrate what we mean when we use terms such as corporate, old world, whimsical, etc. There aren't clean divisions between these categories since most logos could fall into several categories.
Which logo-style would best suit my company?
Unfortunately, there is no one logo-type that works for everyone. Which style best fits your company depends a lot on your name and what type of service/product you provide.
For example, if you have a short company name like eBay, a text only logotype would work well. Text only and letterform logos typically help customers remember your name better than corporate arty logos. If you opt for an corporate symbol, however, make certain it's simple and reflects the personality of your brand.
3. What should the logo convey? Underlying message
A great logo is an expression of your company values, culture and people. From the color to the shape it should provide an immediate sense of what your company is all about – an insight into the personality of your brand.
However, before you dash off to commission your logo, we suggest that you devise a mission statement that underpins your brand. This ensures that the concepts returned from your designer will be all the more tailored and refined.
Also think about the unique selling points (USPs) of your company. If speed and efficiency is crucial to the marketability of your service, you may wish to liaise with your designer to ensure this comes through in your business logo.
Amazon's logo is the perfect example.  They use the company's name with an arrow below pointing from the "a" to the "z" – this embodies the company's values and personality. The arrow doubles as a smile which conveys friendly approachable customer service and it connects the 'a' to the 'z'  because Amazon stock everything you could possibly need, everything from A to Z!
4. Where will the logo be displayed mainly? Logo Application
Consider how and where the logo will be used most of the time? Different usage of the logo is typically referred to as "logo application."
This is really important before beginning the design process because it tells the designer what can and cannot be done from a design point of view. Logos used on business cards, websites, stationery, badges, billboards, and vehicle-liveries, all come with their own design limitations.
For example web-based companies, who do all of their business online, might decide to use only the RGB spectrum for the logo since it is designed for digital devices. On the other hand, this would be a very bad choice for a company who does business offline and has to print a lot of corporate literature.
5. Lastly, research your designer
Even if you think you're creative and you're on a tight budget, we suggest you leave designing your logo to a professional graphic designer.
Working with a skilled graphic designer is vital. Graphic Designers understand what a good logo is and how it needs to scale and function across different channels such as websites, storefront signs and all key things that shouldn't be left to chance or guessed.
That said, it's still a good idea that you advise the designer which logo colours, shapes and fonts you like and don't like. Communicate your preferences with them before any mockups are drafted.
While well-established and professional firms may charge in excess of £2,000, this is not your only option for quality. Many independent design agencies, like Verve, charge, much less to make a successful business logo.
Our advice: do your research. Start-up businesses on a tight budget should not just settle for the cheapest package available. Check the quality of previous designs in the designer's portfolio and seek out customer posts for reassurance that you have made the right choice.
If you would like Verve to help you with your new logo project call us today on 01743 360000 or complete our contact form for a call back.