In The Press: Write Here Ecommerce Launch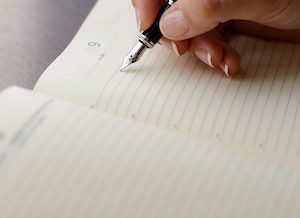 In The Press: Write Here Ecommerce Launch
Verve are very proud to launch a new ecommerce website for one of the country's leading pen retailers, Write Here, who are based in Shrewsbury.  With a world-wide customer base, Write Here has seen a growing demand for specialist writing instruments due to their unmatched selection of fine and everyday pens.
In an increasingly digital world, consumers have not written off the pen industry.  Demand for basic writing instruments is high in Asia, Latin America and the Middle East due to the increasing population and literacy levels, while in the United States and Europe the demand for luxury pens is higher as these are preferred as gift items and perceived as a fashion accessory.
With this in mind, an e-commerce site was required to manage an increase in website traffic as well as ensuring that viewing and purchasing goods was made easier for customers.  The bespoke new website features the wide-range of merchandise on offer which include pens from over 10 different manufactures such as, Visconti, Conklin, Lamy and Sailor Pens from Japan.   In addition, Write Here sell a large range of artist's materials, cards and gifts, as well as promoting Shrewsbury as a tourist destination and the one-stop shop for local Christmas shopping.
"I chose to work with Verve because I wanted to work with a local firm who would understand what I needed, and had the technical expertise to deliver it." Said John Hall, Owner at Write Here. "They have delivered a site that exceeded my expectations, and is, I believe, one of the best websites in the pen business. It looks great, and is easy for customers to navigate and use. Equally, Verve have been terrific in training and supporting us to use the "back end" of the site – they've responded quickly to all our enquiries, giving clear and accurate advice. It's been a thoroughly good experience."
Mark Hambley, technical director of Verve said that it had been a pleasure to work with John on the project. "The new website is bolder, livelier and easier to navigate – we are delighted with the finished product and believe it is already paying dividends in terms of increased web traffic."
For all of your Graphic Design, Website Design, Website Development & Digital Marketing requirements please call Verve on 01743 360000.