How will .eu domains be affected after Brexit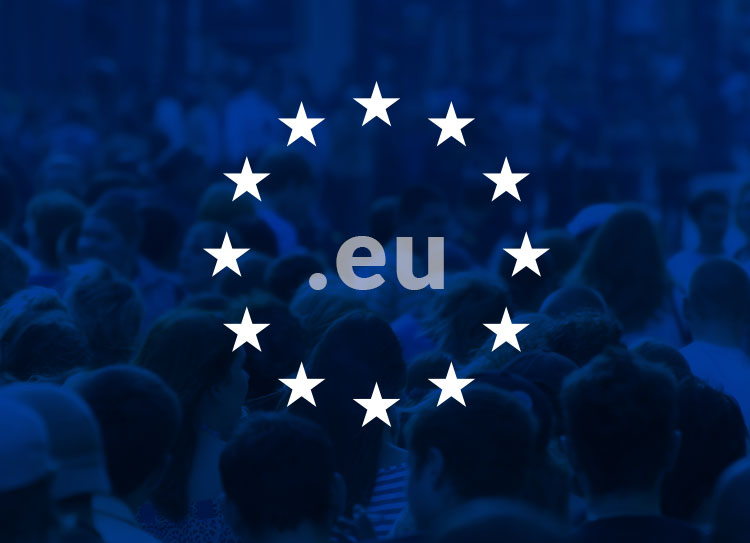 On the 23rd June, 2016 citizens of Britain went to the polls to vote on whether they still wanted to be part of the European Union (EU) The resulting outcome was for Britain to leave the EU – which is now fondly referred to as British exit (brexit).
So after two years what do we know? Well not a lot, but there are a few things which are starting to have a knock-on effect of the Brexit result, one of which is the non-renewal or registration of website domain names ending in .EU when / if we leave.
Why?
The reason this is happening is The European Registry for Internet Domains (EURid) has decided that anyone without an EU postal address will no longer be able to renew or buy a .EU domain name once the UK leaves. This may change, as it is still very much of an unknown just how the negotiations will go, but here is what we know so far!
When?
EURid, the .EU Registry has given us a few possible scenarios upon which cancellation of UK owned .EU domains might be cancelled.
No Brexit Deal
If the UK exits the EU with no withdrawal agreement then .EU domains could be cancelled on the night of the 30th of March 2019 at 23:59 pm.
Brexit Deal
If the UK exits the EU with a withdrawal agreement then .EU domains could be cancelled but later, on the 1st of January 2021 after a transition period.
Transition Deal
It is possible that the above dates could be varied by a transition deal, however, it will more than likely just be a delay rather than ongoing permission to keep a .EU domain indefinitely.
As you can see the exact timing is as clear as mud! However, the one thing that is clear is that if you have an eu domain, then you need to start making preparations for every possible scenario now before it is too late!
How can I keep my .EU domain
Renew your Domain
At the moment you can still register or renew any .EU domain!
We wouldn't recommend registering for a new .EU domain right now unless you really want a particular URL, as there are still too many variables to be certain you will be able to use it after the 30th of March 2019 – but if you would like to hedge your bets you still can.
If you already own a .EU domain name and you are worried about losing it you can still renew it now even if your time period has not yet expired. In most cases, your domain can be renewed for up to 10 years. There is again no guarantee you will be able to use it during this period of transition, or after the allotted time period, but again, it might be worth you hedging your bets.
EU – Postal Address
If your business has an EU postal address, you can use it as your domain's admin contact and continue using your domain as normal. Unfortunately businesses without an EU postal address, at the moment this means that you WILL lose your .EU domain.
EU – Subsidiary
Another solution is you could transfer your .EU domain to an EU-subsidiary outside the UK before Brexit takes effect. We wouldn't recommend this as the rules could change again over time.
UK – Domain
We would strongly suggest long term you should consider purchasing a new UK top level domain name, then transfer your website over and redirect your old EU domain URLs to your new website, this would be a good first step to take especially for the remaining period of Brexit negotiations.
Be Quick!
A lot of site owners are now starting to realise the urgency of a change in there domain, as it can have a big impact on SEO and your brand awareness. Recently we have seen a lot of bulk buying of UK domain names in the lead up to Brexit, which would indicate site owners are going to be making this transition and break away from the .EU domain structure even if a transitional deal is made.
New Website – rebrand
A lot of site owners are trying to look upon these changes as positively as possible, seeing it as one to embrace. Lately we have noticed a rise in enquiries from site owners who want to take the opportunity to freshen things up a bit! With a brand new website design or logo to go with their new UK domain name.
It's good to see site owners taking the Best of British approach toward these changes and are looking for ways to make the best of it.
---
If you have a .EU domain address and you have concerns about the transition of your site and the knock on effects, contact us and talk to one of our team who will be happy to discuss the best solutions for you and your site.