Magento 2 Launches it's own One-Click Instant Purchase
Thanks to the latest Magento 2 commerce update 2.2.2, Verve now have the ability to bring a one-click payment method to all of our Magento 2 eCommerce sites.
Amazon has finally got serious competition
Amazon has had an exclusive ownership to use the one-click checkout process for over 10 years, which has made the experience of purchasing products from Amazon a very simple and effective one-step process. As of September 2017 this monopoly is finally over.
Magento – One-Click Checkout
Following expiration of Amazon's patent, merchants are now free to offer their customers a better way to purchase online. Magento have been the first to come up with a new similar payment system to help customers to purchase items as simply as possible. Magento has called this one-click system 'Instant Purchase'.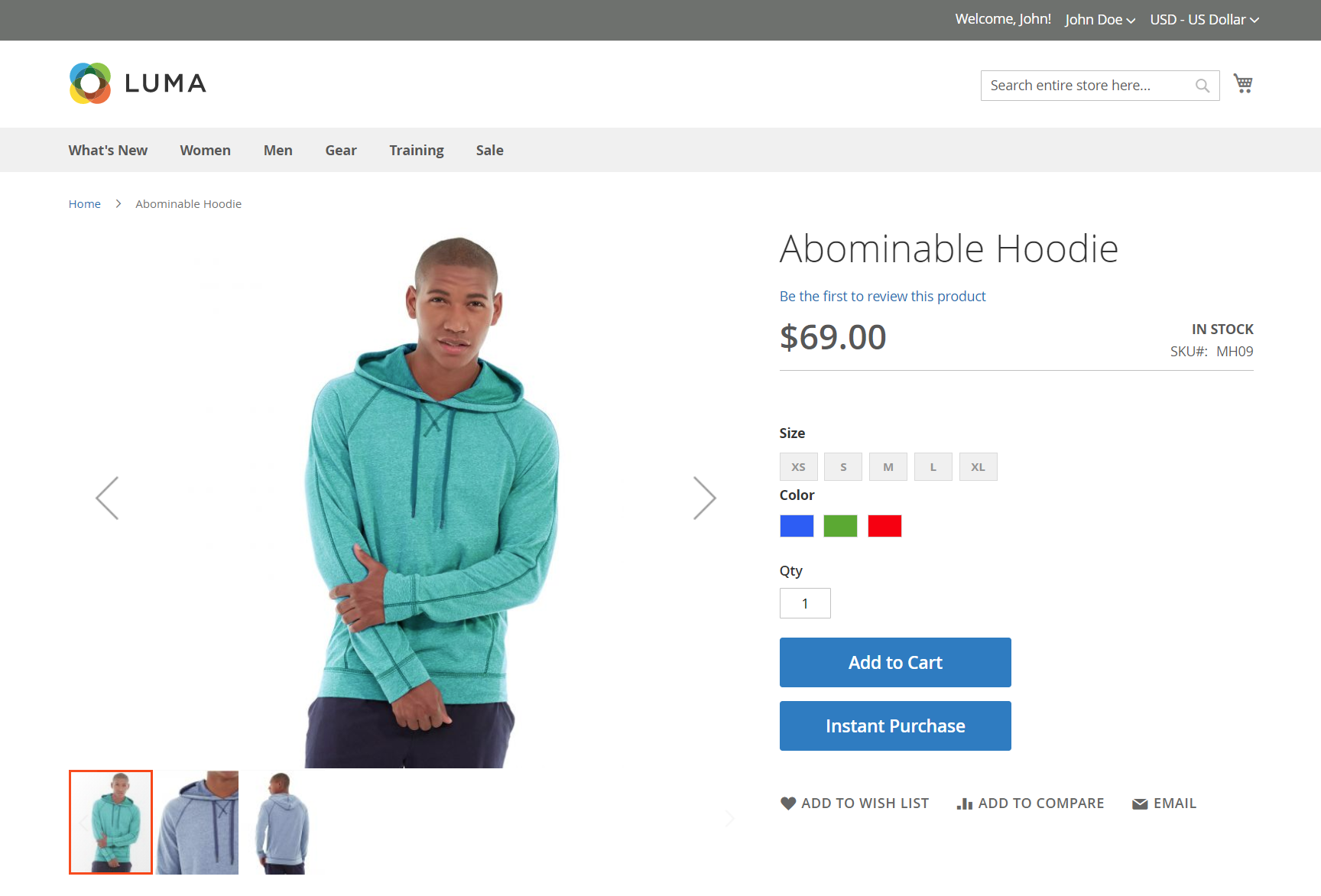 How does it work
Customers who are logged in, would only need to click on the 'Instant Purchase' button on a product they would like to buy, and then they are taken directly to the confirmation of purchase page. Because there is no need for additional information such as payment details and the shipping address, case studies have shown this can speed up transactions by as much as 90%.
Pro's & Con's
Of course, there are some B2B sites where this might not be so beneficial, as they may have customers who want to make regular orders of multiple of products at one time. But if you are regularly selling single products then this is a must, as I'm sure you can see the benefits to using this new payment system, as this will not only decrease the friction found in the traditional checkout process, but it will also increase impulse buying and will lead to higher conversion rates.
Our Conclusion
Here at Verve we are excited about this new feature and the possibilities this new payment system will bring. We think Magento has done a great job and feedback so far has been extremely encouraging.
If you would like to know more please get in touch