Magento 1 Support to End June 2020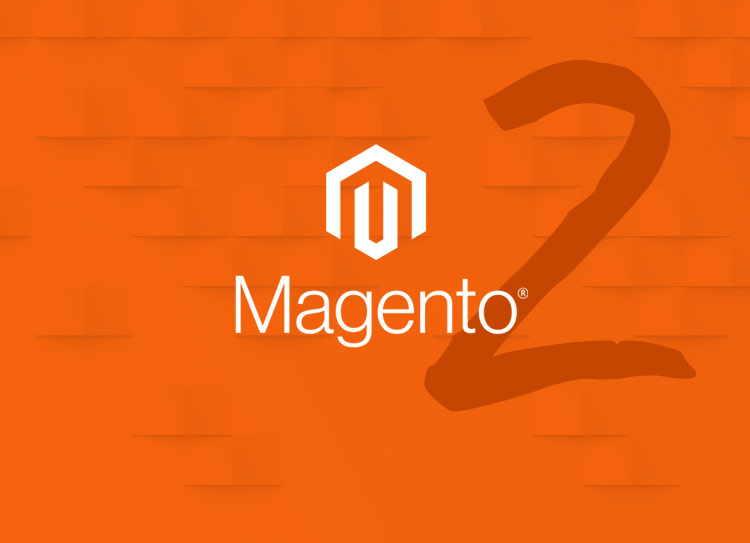 It has been announced that official support for Magento 1.x will end in June 2020.
In this article, we aim to start a conversation about the inevitable migration from Magento 1 to Magento 2 and the changes which are set to pose a few tricky questions for some online merchants.
Magento eCommerce
Magento first released their popular eCommerce platform back in 2008. Originally released as an open source platform, Magento 1 offered merchants an out of the box customisable solution for online retail and now more than 25% of worldwide eCommerce shops run on some version of Magento.
Quick timeline of Magento eCommerce
2008 – Magento v1.0 beta release
2010 – Magento official release of Magento v1.0
2011 – Magento was acquired by eBay / Magento 2 development was halted
2015 – Magento v2.0 beta release
2017 – Magento official release of Magento v2.0
Magento 2.2.5 is the latest version from Magento and is currently powering 14% of the worlds online stores, so it's safe to say the Magento 2 has been a pretty big deal for online merchants. With it's enhanced security, functionality and overall front and backend improvements, it is easy to see why online retailers are upgrading to Magento 2. Below are a few of the key differences between the two versions.
Magento 2 – Enhanced Features
Performance
On average Magento 2 sites load a 69% faster than Magento 1 sites – an average homepage, category pages and product pages load on average less than 1.5 seconds even without using frontend caching.
Responsive and Search Engine Friendly
Magento 2 responsive frontend design makes it easy to browse on all sizes of screen. This is a big advantage because Google's algorithms officially favours responsive design – Magento 2 is built to be responsive, so you can rest assured that your website will be easily browse-able, regardless of device.
Streamlined Checkout
Simplified checkout process – approximately 70% of eCommerce carts will be abandoned, so no checkout and no sale. Having a better, more streamlined checkout process will help lower cart abandonment rates and improve sales and customer retention.
tip: You can also add the new Amazon Pay method, which will speed up this process further – read more here
Added Security
The Magento security team have removed dozens of potential vulnerabilities from Magento 1 including – remote code execution, information leakage, cross-site scripting and many others, making Magento 2 the most secure version to date.
Extensions
Compared to Magento 1 versions, installing new extensions and modules on a Magento 2 site has become much simpler for developers to integrate and thus cheaper too.
Simpler Back-end Navigation
Admin navigation has been simplified and modernised in Magento 2, even users with less experience can manage their online stores efficiently.The new, simpler admin interface is a welcome feature for those without their own Magento developers.
New Dashboard
In the new system, you can find the most important information all in one place. The dashboard overview offers you:
lifetime sales
average order amount
last orders
top search terms
most viewed products
new customers, etc.
It also displays financial data, so you can see the overall state of your business in a blink of an eye. As you'd expect from an upgrade, the Magento team have refined, improved and overall, built a better, leaner CMS.
Product Management
Magento 2 has added a new product import feature, making it much simpler to upload & manage products via CSV without having to use any external tools. You will be able to create simple CSVs, and upload them in the admin panel. Imports are now quicker than they used to be in Magento 1 and support all product types, including configurable and grouped products. This new import feature also comes with pages of official documentation from Magento, to help you solve any issues. Once your products are imported, the product grid has a cleaner look and improved filtering, so you will be able to find that product quickly and efficiently.
Magento Limiting Support
Magento have been talking about this transition for some time now and has given us plenty of notice, Magento has stated they will still support Magento 1. But inevitably going forward their main concentration is going to be on Magento 2 – we are already seeing some new extensions dropping compatibility for legacy stores and we only see this increasing.
Read Magento's blog on support here
Smooth Transition
If you are an online retailer with a Magento 1 store and you have concerns about the upgrade process, below are the steps we take to migrate your Magento 1 store to Magento 2, as we have found this to be the most efficient way to cut down on any problems before they turn into issues. As the owner of your new store, you will be involved and kept informed every step of the way.
Step 1: Review
We take a review of your Magento 1 site, the design and the existing extensions etc then decide which area can be improved upon. This is also a good time to streamline things and remove redundant & unnecessary data but also a time to add extra functionality to your new store.
Step 2: Plan
After we have reviewed your current site and identified the areas to improve upon – we now make a plan to make the process of building and migrating your new store, this is key to making your project run as smooth as possible.
Step 3: Build
This involves a couple of different components, including design, installing Magento 2 and setting up the store. This sounds simple yet this is the area that will take the most time to complete – depending on the size of your site.
Step 4: Start your migration
Once we have finished building your new Magento 2 store – we then start the careful process of migrating the key data from your old site.
Step 5: Testing
Testing your site thoroughly is the most important step to success – we test everything, including making sure we can add products to the cart, check out, and complete orders.
Step 6: Go live
Now for the exciting bit – if we have completed steps 1 to 5 this should be a painless process.
(note) You might experience a brief period of store downtime (only a few minutes) to reindex and change DNS settings.
Tip: When you do upgrade your site we are seeing a lot of our customers see this as an opportunity to make an improvement on the original design.
Of course, the process might not run exactly as planned, as there are always some issues to resolve, but we have found following these steps helps to create a fluid process.
Conclusion
Here at Verve we pride ourselves on the trust in relationships we build and see our job as advising on the best solutions for our clients and their business, so we understand the importance of giving the right information at the right times.
So for Magento merchants on a older version of Magento (v1.9 or lower), if you want to ensure security and stability of your online store you will need to consider upgrading to the new Magento 2 platform as soon as possible, because one way or another Magento 1 versions will soon start to become dangerously outdated and at risk because of the limited official support, security patches, and updates.
We recommend you do your own research! All we can say is we have been migrating Magento 1 stores to Magento 2 for a while now and we have been having some very positive feedback from merchants and customer alike, due to them being impressed with overall performance enhancements we have no hesitation in recommending Magento 2 to all our customers.
View our Portfolio here to see our latest Magento 2 builds in action.
If you have any questions about upgrading please contact us here and talk to one of our Magento certified team.